Yusuf Saad
– Hosted at The Community Tool Chest
part of a series on Action
About the speaker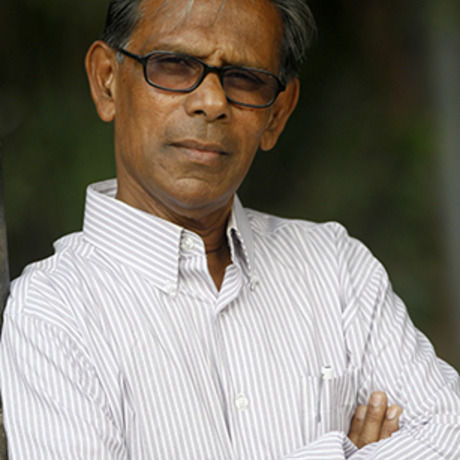 Yusuf Saad is an award winning photojournalist hailing from Dhaka, Bangladesh. He often covers many political conflicts between the two parties in Bangladesh, but also works to capture the beauty of the country. Yusuf has worked for many publications including; Prothom-Alo, Jugantor, and Ajker Kagoj (Today's Paper)–– the Bangladeshi national papers. He uses his profession to ignite conversations that need to happen within the country and the world; from corruption, to the genocide that took place during the Liberation War.
Local partners
The Community Tool Chest is Las Vegas's community woodshop. We offer woodworking classes and open shop access through a variety of membership levels. With professional woodworking tools and equipment, classes, and instruction, we are a community makerspace where you can also meet and mingle with people who love to woodwork and make things!
The owner, Will Dameron, was introduced to woodworking as a freshman in high school, instantly fell in love taking as many shop classes as he was allowed. He began to consider a future as a shop teacher but knew high school shops were becoming more and more uncommon. Instead, he earned a degree in history while working a variety of construction trades.Will's love for woodworking was rediscovered at a community woodshop in Pittsburgh, PA. He instantly became a member and eventually worked there. It was at the Pittsburgh community woodshop that Will created his dream of opening a similar place of his own. Over the years, Will has enjoyed woodworking at every available opportunity but was always limited by space and tools. The community access model of The Community Tool Chest solves that problem for not only Will, but for the entire city of Las Vegas.
In May of 2016, The Community Tool Chest opened our doors for business. We have welcomed many people into our shop, facilitating projects of new woodworkers through classes and experienced woodworkers through bigger tooling and more space. From cutting boards to end tables, iguana cages to cabinets…let's get woodworking Las Vegas!
Ellis Island Hotel, Casino and Brewery first opened its doors in 1968 as a bar-restaurant located just off the booming Las Vegas Strip. Today the family-owned and operated casino offers a variety of amenities including an award-winning karaoke lounge, full restaurant, Passport Players Club and the largest microbrewery in Nevada.
Location