What I learned cycling from KL to France
November 23, 9:45am - 11:30am +08. Hosted at Co-labs
part of a series on Lost
About the speaker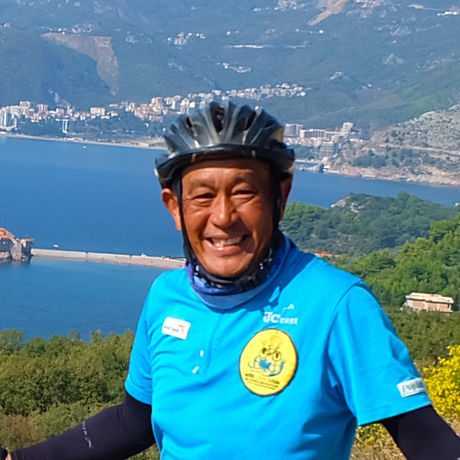 58 years old avid cyclist. Semi-retired and currently works as a freelance licensed Nature Guide. Hailing from Kuala Lumpur, Malaysia, Peter is a husband and proud father of three who has been passionate about cycling all his life. Now that his sons have grown up, he wants to realize his dream of completing a cycling trip around the world. In November 2017 he started his solo cycling tour around the world. Now back temporarily due to some family commitments. So far he has made his way to France from Malaysia after cycling 8,250 km. As part of this trip, he is raising funds for World Vision Malaysia. All his tour expenses are fully self-funded so all donations will be directed to World Vision Malaysia.
Local partners
Co-labs Coworking is a co-sharing workspace uniquely designed for rising entrepreneurs, freelancers, startups, and corporates. We are in the business of connecting communities within a collaborative ecosystem where members can take root and flourish in a thoughtfully-designed workspace, nestled in 200-year-old up-cycled Chengal wood interiors and furnishing.
Additional details
Peter Yoong a career advertising man turned nature guide and adventurer will share the surprising things that he picked up whilst traveling for almost a year. Expect exciting tales of getting lost without a map and navigating exciting foods
In his own words: As I age, what appears to be as a normal life (9 to 5 job) or retired sitting at home doesn't appeal to me anymore. I have lost some friends, my parents, and my brother through death. I sat down one day looking out into the dark sky asking myself; it's that what would happen to me going in that same circle of life? I know I will die eventually but what would I like to do before my time arrived? How would I live my remaining life? What is my retirement plan? Would I be strong enough to embrace every moment with vitality after 70 years old or grow old full of sickness?
I realized during the journey, it's only when you are lost, that you can make new discoveries. I will try to share with you my adventure of a lifetime in this short 20 minutes the best I can.
Location
Hosted at Co-labs
Lot 4-401 & 4-402, Level 4, The Starling Mall, No. 6, Jalan SS21/37, Damansara Uptown
Petaling Jaya, Malaysia Malaysia 47400
When November 23, 2019
9:45am - 11:30am