cgn
What are FieldTrips?
FieldTrips are meetups to interact, learn and collaborate in an effort to level-up your creative life.
We're limiting these events to only 25 people, they're like an intimate dinner party. Your absence will be felt so please make sure that you can definitely attend if you sign up. Also, we're in the prototyping phase, so come with an open mind and be prepared for anything.
Thanks for participating! We're lucky to have you.
Watercolor Workshop - Analoges Erlebnis als Ausgleich zum digitalen Konsum
May 11, 2:00pm - 3:30pm CEST. Hosted at Veedelswerk
part of a series on Preserve
About this FieldTrip
Heutzutage verbringen wir zu viel Zeit am Computer oder mit anderen digitalen Medien, ohne dass es uns wirklich bewusst ist. Mit meinen komplett analogen Workshops verfolge ich das Ziel, Erwachsene als auch Kinder dahingehend zu motivieren, sich eine Auszeit von der digitalen Welt zu nehmen, um etwas handgemachtes zu erschaffen.
In meinen Workshops lernen wir die unterschiedlichen Maltechniken kennen und gestalten hierbei individuelle Aquarell Illustrationen. Da mich Themen wie Nachhaltigkeit und ausgewogene Ernährung interessieren, spiegeln diese sich auch thematisch in meinen Illustrationen und Workshops wieder. Meine Bemühung ist es, den Teilnehmern große Freude bei der Gestaltung der eigenen Werke zu ermöglichen und einen Einblick in die schöne Welt der Aquarell zu gewähren.
Wir verwenden nur professionelle Künstlermaterialien: Schmincke Künstlerfarben, da Vinci Pinsel und Hahnemühle Papier.
Auf folgendem Video erhältst Du einen Eindruck von meinen Workshops: Eugenia Nazaret Watercolor Workshop @Deleeciosa, Köln https://www.youtube.com/watch?v=GNE8KHkY2XU&t=23s
Weitere Details und Bilder findest Du auf meiner Website: https://www.eugenianazaret.com
About the speaker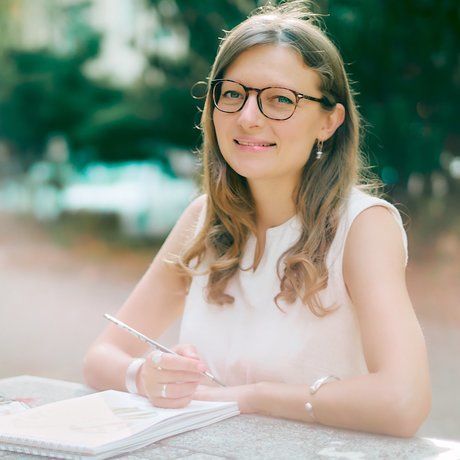 Ich heiße Eugenia Nazaret und komme aus Moldawien, wo ich als Kind eine Kunstschule besucht habe. Aber wie das Leben nun mal ist, habe ich zunächst einen anderen Weg eingeschlagen und studierte Englisch auf Lehramt. Seit 10 Jahren lebe ich in Deutschland, hier habe ich mein Masterstudium in "English Studies" abgeschlossen. Mein Wunsch Illustratorin zu werden, wuchs jedoch stetig, sodass ich mich dazu entschloss, mein Traum zu verwirklichen und begann ein Kinderbuch zu schreiben und zu illustrieren. Das Buch handelt von dem Abenteuer zweier Freunde und deren Entdeckung von grünen Smoothies. Hierzu illustrierte ich zunächst Smoothie-Rezepte. Ich hoffe, dass ich dich mit meinen Geschichten und Bilder inspiriere und auf neuen Ideen bringe.
Organizer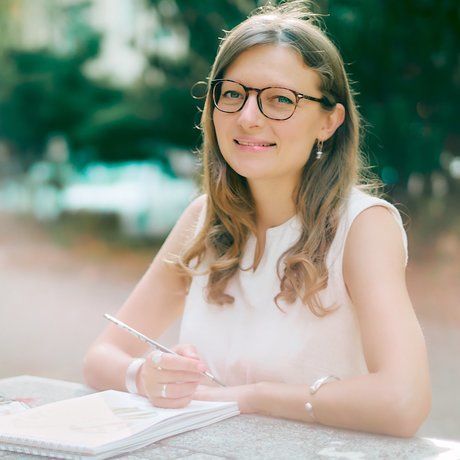 Eugenia Nazaret
Location
Hosted at Veedelswerk
Biberstraße 10
Cologne, Germany 50678
When May 11, 2019
2:00pm - 3:30pm