Wangsit Firmantika
November 30, 8:00am - 11:00am WIB. Hosted at Greenhouse Coworking Space
part of a series on Restart
About the speaker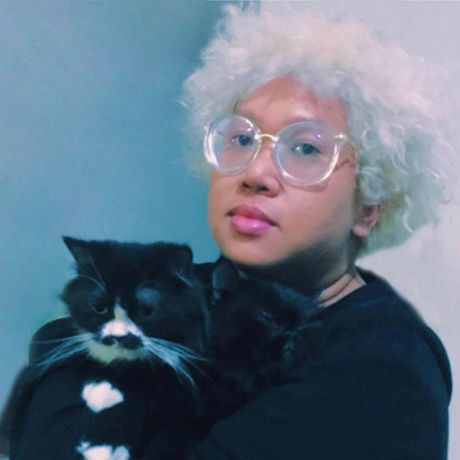 Wangsit's art practice very much departs from his life. Currently, he provides art direction for a growing multinational fashion eCommerce company in Jakarta, among other things he does independently to conduct research and produce works for his own artistic pursuit.
While these practices seem to compliment each other, he often thinks of it as a double-edged sword: given the everyday responsibility to communicate ideas to the general public in a matter of seconds, he casually pokes around the idea of doing the opposite.
"Instead of being informative and in many instances persuasive, I want my work to ignite curiosity and discomfort in the public—I want to generate conversation and hopefully touch on ideas and issues that are often buried under the superficiality of things."
This logic in many ways shapes his way of materialising his thinking: binding his sprawling thoughts through things he already has in collection, an organic selection of things and memories through which he tries to convey his personal view and rumination of things.
Local partners
lingkaran is an educational community for creatives to develop skill and interest through knowledge sharing. We design non-formal learning experience focusing in personal development, creative skills, and entrepreneurship to help you respond the challenges of modern society.
The idea behind Conclave is simple: we want to build a place where independent creative entrepreneurs and professionals can gather, communicate and support one another. Jakarta is buzzing with creative energy but the lack of infrastructure often gets in the way. That's where we come in.
Additional details
On RESTART, Wangsit will talk about his recent exhibition in Unknown Asia Art Exchange, Osaka Japan 2018. Titled "The Ideal Death", the installation was a tribute to his passing father.
Location
Hosted at Greenhouse Coworking Space
Multivision Tower 25th Floor, Jl. Kuningan Mulia Lot 9B, RT.6/RW.1, Menteng Atas, RT.6/RW.1, Menteng
South Jakarta, Jakarta Indonesia 12980
When November 30, 2018
8:00am - 11:00am