Vlad Voiculescu
–
part of a series on Insecure
About the speaker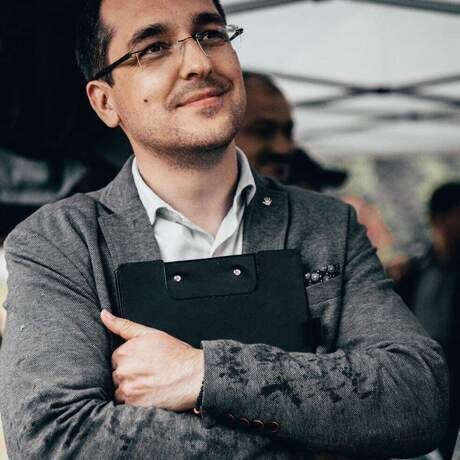 Vlad Voiculescu is a public figure with a strong presence in the social and political life. He is known as founder of Cytostatic Network - an unofficial but legal mechanism of supplying meds for patients of cancer in Romania through parallel proceedings with official methods that are bureaucratic, Co-Founder of MagiCamp - first camp where children with cancer go to regain their self-confidence, and former Minister of Health.
Additional details
9:30 a.m. Friday, June 26 - Talk in Romanian
Meet Vlad Voiculescu, this month's speaker for #CMInsecure. We're experimenting with virtual format so we'll be streaming via Zoom.
How Do I Attend this Virtual Event?
As always, tickets are FREE but we'd love you to click "Register" above and grab your ticket when they go live on Monday June 22, 11:00 a.m.

This is a virtual event. We will use Zoom to get together. Please make sure you download Zoom prior to the event, if you haven't already. You can download it for free at https://zoom.com

On June 26 9:30 a.m. Join our Zoom Meeting Zoom Link to be shared soon to registered participants!
Looking forward to seeing you there, and don't forget to BYOM – bring your own mug of coffee/tea, for a pleasant creative morning talk!