Paula Cordeiro aka Urbanista- Lost
November 22, 8:30am - 10:00am WET. Hosted at Beta-i
part of a series on Lost
About the speaker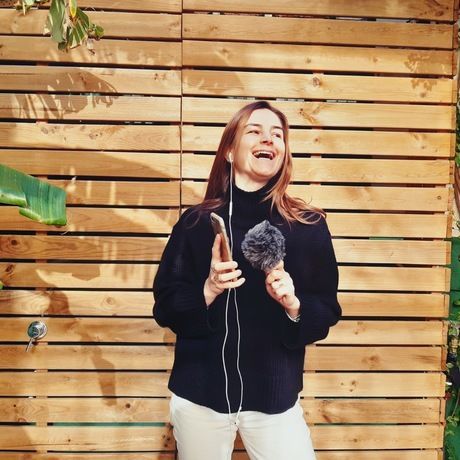 With a strong background in Radio and digital media, Paula Cordeiro has worked in the national and international broadcasting industry, also the music scene, helping radio broadcasters and music companies redefining their digital strategies. But she has also been acting as a faculty lecturer, again, on Radio and digital media, spreading the love of radio among numerous students. Being a fitness enthusiast and a healthy lifestyle advocate, she decided to follow her passion and became a full time yoga practitioner with a 360° approach to life, aiming to help others finding inner peace and balance in a healthy mind and body. She created urbanista, a podcast and a blog about self love and a life away from the urban chaos. She is now writing for different media outlets and producing podcasts for online radio and brands. She is happy
"urbanista, what I've learned in 4 years of blogging and podcasting, how that made me feel lost and how to blame it on social media.
In this talk I will approach the reasons that made me come back to blogging and how it all started with a podcast. Truthfully, urbanista was never a blog. Urbanista was a podcast that people misunderstood by a blog and that's where it all started. My first blog was created in 2005 - yes, I'm old - and 10 years after I decided to go back to blogging and created a podcast. Confused? Join me for this incredible talk about setting goals to your blog or podcast, deadly truths about social media, specially instagram, how to use it as a rebranding & self development tool, how to create a powerful networking, monetize it and how to avoid getting immersed in social media as a full time job. Yes, along the way I got lost and that's why I'm here to share it with you, so that it won't happen to you too."
Local partners
É uma plataforma de acção e comunicação para a cultura portuguesa. Acção porque o Gerador cria momentos que promovem os motores da cultura portuguesa. Comunicação porque faz investigação jornalística e dá espaço para divulgação de autores e entidades através de uma revista e de uma presença online dinâmica e participativa.
Coca-Cola HBC Serbia is one of the biggest companies in the non-alcoholic beverage industry in the country and is a franchised bottler of The Coca-Cola Company. To ensure the long-term success, Coca-Cola minimized its environmental footprint and contribute to the local quality of life.
Additional details
November's Theme is Lost.
"Being lost is the collaboration between possibility and uncertainty."
Location
Hosted at Beta-i
Av. Duque de Loulé – 12A
Lisbon, Portugal 1050-090
When November 22, 2019
8:30am - 10:00am