Virtual
What are Virtual FieldTrips?
FieldTrips are meetups to interact, learn and collaborate in an effort to level-up your creative life. Built on top of our 20,000 monthly attendees at CreativeMornings talks, FieldTrips are community-organized events built on the spirit of generosity that has powered CreativeMornings events for the past 10 years.
Thanks for participating! We're lucky to have you.
Unmute Yourself: Virtual Public Speaking Skills
May 20, 12:00pm - 1:30pm EDT. Hosted at FieldTrips on Zoom
About this FieldTrip
Public speaking is uncomfortable for many in person. Now with screens, miles, and mute buttons between you and your colleagues, teams, and audiences it's even more nerve-racking. We also know that storytelling as creatives is almost as important as the product we created.
In this workshop you will not only learn keys to being a powerful public speaker, both on a screen and in person. But you will also have the opportunity to practice on the spot and receive realtime valuable feedback about your ticks, patterns, and flow from your fellow compassionate FieldTrip friends. (using the breakout group functionality on Zoom) So you will leave knowing exactly what you need to continue to work on and how to do it. You will also have the opportunity to help others learn what is working and where they could improve in their storytelling.
By attending this FieldTrip every attendee will:
-Understand different techniques to use when presenting virtually vs. presenting in person
-Learn specific vocal techniques and speech patterns that will grab people's attention
-Understand what vocal ticks and stylings will hurt their ability to engage people
-Practice giving a 2.5 minute version of their story to a small group of compassionate peers
-Receive 2 minutes of kind feedback addressing: what went well, what vocal pauses they have, and what their body language is communicating, etc. (I have 5 specific things I ask feedback givers to look for)
-Depart feeling like being a stronger public speaker is well within reach

Join me for a workshop that will packed with immediately applicable take-homes that will make you a more confident and effective communicator in the virtual world AND when we get to high-5 each other again!
Organizer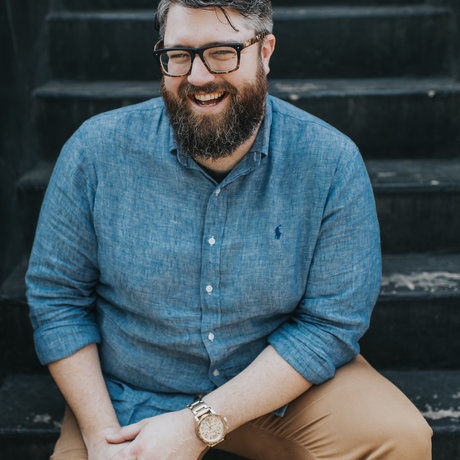 James Robilotta
Location
Hosted at FieldTrips on Zoom
Zoom
Brooklyn, NY United States
When May 20, 2020
12:00pm - 1:30pm