Todd Umhoefer
February 23, 8:30am - 10:00am CST. Hosted at Charles Allis Art Museum
part of a series on Curiosity
About the speaker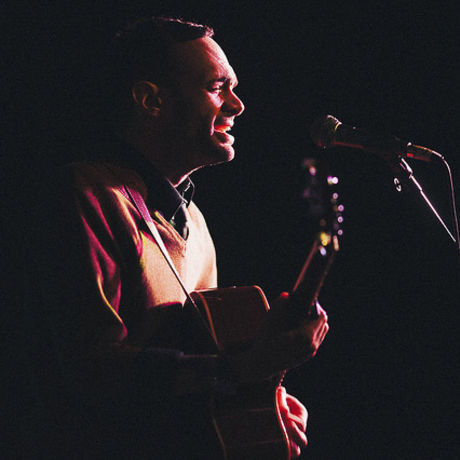 Milwaukee-native Todd Umhoefer is a multi-media artist and songwriter. As a self-taught musician, he began playing guitar and drums in 1994 with various punk bands, and began his solo songwriting project under the name Old Earth in 2008. He has since written and released 9+ hours of music over the course of 8 albums (including two vinyl pressings), 7 EPs, and 12 improvisational mixtapes to acclaim in AV Club, NME, SF Deli, Milwaukee Magazine, and Shepard Express.
His work is both self-published through his Arrow Girl imprint and published in the UK via Mini50 Records with tours throughout the US alongside a 2013 Scotland tour. That same year Todd was nominated for Best Singer/Songwriter by the Wisconsin Area Music Industry and collaborated on the centerpiece live score for the 2013 Milwaukee Film Festival. He has since written and performed two solo feature-length film scores.
Todd holds a BFA in Integrated Studio Arts with a Minor in Writing from MIAD. He is currently working on a book synthesizing Classical western logic with eastern philosophical symbology and mindfulness; the book will likely be his thesis as he completes his Master of Education.
Local partners
The Charles Allis Art Museum, originally the lavish home of Charles and Sarah Allis, is a 1911 Tudor-style mansion designed by noted Milwaukee architect Alexander Eschweiler. It is intact with original furnishings and an art collection spanning more than 2,000 years.
MKE Production Rental provides powerful audio-visual tools to empower creative professionals throughout Milwaukee and Southeast Wisconsin — from cameras to projectors, sound equipment and lighting gear. MKE Production Rental believes creativity is what moves cities forward.
Screens & Screens specializes in online customer service, content, and digital marketing. Connecting real life with our devices.
Location
Hosted at Charles Allis Art Museum
1801 N. Prospect Ave
Milwaukee, WI United States 53202
When February 23, 2018
8:30am - 10:00am