Tobias Oertel
September 8, 8:30am - 10:00am CEST. Hosted at The Basement
part of a series on Compassion
About the speaker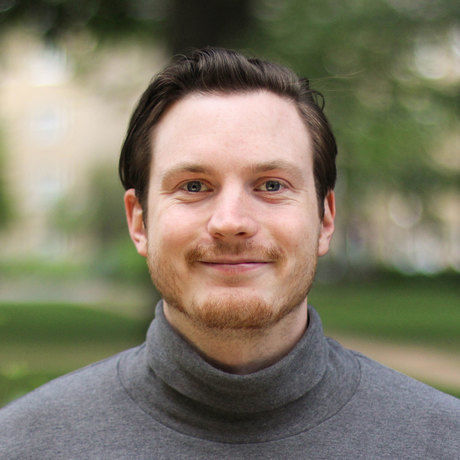 Tobias Oertel is co-founder of youvo.org, an online-platform that connects creative volunteers with nonprofit organizations to collaborate and have an impact. He studied communication in social and economic contexts with a focus on social innovation at the university of the arts in Berlin. His main interest is the development of culture and strategy and the possibilities of a digital civil society.
Local partners
Monotype offers a wide range of typefaces, tools, and technologies that help users and OEMs bring type to life. The ultimate goal of Monotype products and services is to ensure that clients can use type to the fullest, preserving its high quality and aesthetic value on screen, paper and Web.
Shutterstock, Inc., Berlin's breakfast sponsor and Global Partner for Visual Inspiration, is a leading provider of high-quality photographs, vectors, illustrations, videos, and music. Working with a community of over 100,000 contributors, Shutterstock currently has more than 70 million images in its collection. Special gift: 20% off all standard image and video licenses to the CreativeMornings community shutterstock.com/creativemornings
Berlin's renaissance has made it one of the most appealing cities for artists and musicians, its reputation cemented as a cultural powerhouse where epic party nights aren't just one-offs. Once you come you won't want to leave. Generator Berlin Mitte is right in the heart of the city. Formerly two 19th century office buildings, it's now fused into one arts-focused über hostel. And it's all within stress-free walking distance of Hackescher Markt, Alexanderplatz and Kunsthaus Tacheles.
Additional details
I want to change the world. But I am only good at photoshop.
How can we use our talents as creatives to volunteer and have an impact? Can we change our society by using communication and digital expertise? Tobias Oertel explains how youvo.org supports creatives, designers and digital experts to collaborate with nonprofit organizations and civil society initiatives.
Location
Hosted at The Basement
Oranienburger Str. 65, 10117 Berlin
Berlin,
When September 8, 2017
8:30am - 10:00am