There is always a fear of the unknown when we think about the "end"
About the speaker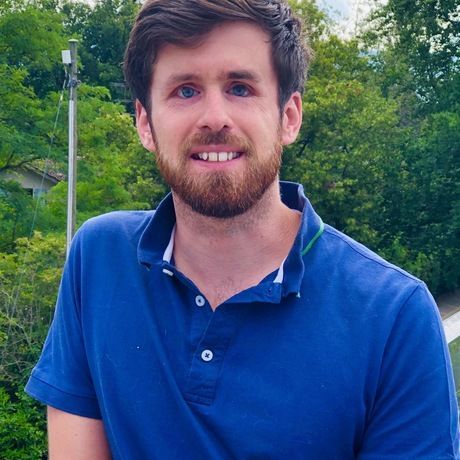 My name is Thibault Trancart, I am 27 and from Geneva. At the age of two, doctors have diagnosed me with a retina cancer in my left eye. Because of the severity of the situation, the decision had been made to take off the eye. Everything returned to normal until, three years later, the same cancer stroke my right eye. Even more aggressive than the first tumor, this turned out to be the beginning of a long fight that contributed in shaping my life and who I am today…
Over the nine years that followed, my family and I had to go through everything this cancer could throw at us. Doctors tried all the different possible treatment to get rid of it, but still it kept coming back. Overall, I did two chimiotherapies, 2 proton therapies, 2 cryotherapy, radioactive plate directly placed in the eye, and a total of about 85 medical intervention. On top of all this, because of treatment's side effect, about a month after I turned 13, my right eye sight dropped from 95% to not more than 15% in a week. A year later, in January 2006, there was nothing left to do and I lost my second eye, becoming totally blind.
Despite all this ordeal, my parents never allowed this cancer to determined how we would live our family life. We travelled around the world a lot all together, with my brother and sister, and we sure did not stop after I loss my sight. We made sure that even though I was blind, it would not impact the way we use to do things as a family. So even, if I first this was the end, it was only just the beginning of a new life…
I was 14 when I became blind and about to get in high school. After long discussions, I got accepted at the International School of Geneva where I obtained my IB in 2011. AT the same time, I also had to learn how to live as a blind, meaning: learning Braille, learning how to use a computer with a voice programme, learning how to move around the apartment and the city, how to interact with people…
I got accepted at McGill University and moved to MontReal for four years until I had my Bachelor of Commerce. With that in the pocket, I took the decision to totally change orientation and entered the world of skiing competition. My dream was, and still is, to participate to the Winter Paralympic Games. Since I graduated in 2015, I got back to Geneva and have been working on the realisation of my goal ever since. Having no athletic or even sport background, I had to start from the very beginning. My ski guide and I are now in Europa Cup and training for the coming race season.
There is always a fear of the unknown when we think about the "end"; whether it is the end of studies, of a life project… or the worst possible outcome of an eye cancer. Often, we tempt to stigmatise "The end" as a negative thing in most scenarios. It would be a privilege to share my story with you and how I came to realise that an end just means a new beginning, and that, in some situation, the worst possible end we could think of can become the most beautiful thing that ever happens.
Favorite quotes from this talk See all
"

Being blind is not about being able to see, it's about seeing further than you thought possible. — Thibault Trancart
added by
Emerline Ji
"

You don't need sight to have a vision — Thibault Trancart
Photos from this talk See all
navigateleft
navigateright
36

Lovely Attendees







see everyone