Terrence Murtagh
July 20, 8:30am - 10:00am MST. Hosted at Canary, a Gould Evans Studio
part of a series on Intention
About the speaker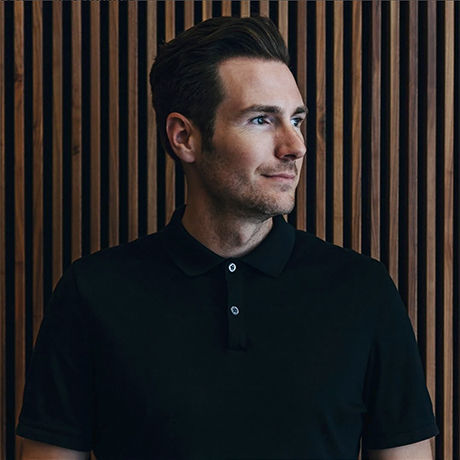 Terrence Murtagh is an Entrepreneur + Brand Builder + Lifelong Student Founder … + positively a true Phoenix. —>>> @theheavypedal @firstplacecoffee www.BrandOverture.com
—>>>
Terrence is on a mission to help people conquer themselves so they can win at life, excel in business and achieve the life they desire.
Having felt very disconnected from himself and his reality until the late 20s to early 30s — he was lost and had nowhere to go.
Terrence had two options : he could continue to be depressed, feel sorry for himself and hold on to the past OR he could rise to the occasion of life like a champion and start to exist in the present. Can you guess which decision he made?
Terrence became the Phoenix and is taking his turn to give back. It has become his life's mission to help people develop a better understanding of themselves, gain a Winner's Mindset and help guide their path towards success.
—>>>
Join your #CMfamily on July 20 to be an inspired student and find out more!
Local partners
We're high-octane yet intimate. We accept every challenge and fiercely reject all varieties of "settling." We're wildly diverse—save for that unmistakable passion that drives every last thing we do. As a graphic, branding and interior design studio within an award-winning architectural firm, we specialize in total brand experience. As an extension of Gould Evans, our team enjoys the client focus of a smaller boutique studio with the resources of a national design firm, with studios in Phoenix, San Francisco, New Orleans, Kansas City and Lawrence. With this wonderful balance of flexibility and support, we've had the opportunity to work on an impressive variety of projects in both public and private sectors, including brand development, print media, environmental graphics and interior design.
AIGA advances design as a professional craft, strategic advantage and vital cultural force. As the largest community of design advocates, we bring together practitioners, enthusiasts, and patrons to amplify the voice of design and create the vision for a collective future. We define global standards and ethical practices, guide design education, enhance professional development, and make powerful tools and resources accessible to all. Formed in 1989, the Arizona chapter serves the graphic design community and those in related fields within the state of Arizona, and augments the activities of the national AIGA. The Arizona chapter presents several popular and well-attended industry events, including Say Anything, web 101 and the FilmBar film series. Our chapter has increased its demographic reach in recent years, with especially strong representation in Tucson and southern Arizona. Our student membership, the lifeblood of our organization, is growing and highly engaged, providing a continuum of representation from designers just starting out through the most seasoned professionals. The mission of AIGA Arizona is to bring programming to the design community which helps to improve design ability, connect complementary disciplines, encourage social impact and promote community excellence.
Location
Hosted at Canary, a Gould Evans Studio
521 S. 3rd Street, Suite 100
Phoenix, Arizona United States 85004
When July 20, 2018
8:30am - 10:00am