Tayyib Smith
February 21, 8:30am - 10:00am EST. Hosted at FS Investments
part of a series on Invest
About the speaker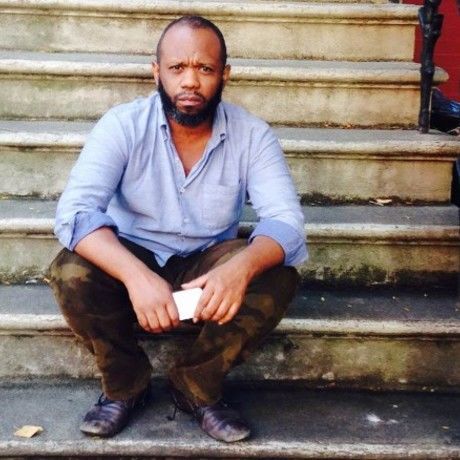 Tayyib Smith is Principle of Meta Global, parent company to Little Giant Creative. He is dedicated to cultural competency and the ability to engage multicultural audiences. He co-founded Pipeline Philly to serve as an inviting and dynamic co-working space filled with professionals from various backgrounds and industries, creating one of the most diverse workspaces in the city.
Tayyib is also a partner S&R Holdings, a real estate company that engages and invites diverse stakeholders of neighborhoods to become part of a growing, multicultural and multi-socioeconomic tapestry. Tayyib has long been a successful conduit of professional and cultural ecosystems. He is a fellow of the Place Lab Ethical Redevelopment Salon at the University of Chicago and sits on the boards of the Kensington Corridor Trust, Prizm Art Fair in Miami, Memphis Slim House, Black Star Film Festival, and the Green Light Fund.
Local partners
FS Investments helps investors design better portfolios. Our thoughtfully designed solutions combine differentiated strategies, top institutional managers and investment structures tailored to our investors' needs. We focus on setting industry standards for investor protection, education and transparency. Today we manage a growing suite of funds designed for financial advisors, individuals and institutions to achieve a variety of financial goals. Get connected with FS Investments. Website: www.fsinvestments.com Twitter: @fsinvestments
Described by POLITICO Magazine as "the coolest shipyard in America" and by Urban Land Institute as "one of the most successful office/industrial master-planned redevelopments in U.S. history," the Navy Yard is a 1,200-acre thriving waterfront community, with 7.5 million square feet of real estate in a mix of historic buildings and LEED® certified new construction oriented around world-class open space. More than $1 billion of public and private funding has been invested into the campus since the base closure, attracting over 150 companies employing more than 13,500 workers. At full build-out, the Navy Yard will support up 20 million square feet of development, 30,000 people, and over $3 billion of private investment. Get connected with the Navy Yard. Website: navyyard.org Facebook: @TheNavyYard Twitter: @navyyardphila Instagram: @navyyardphila
Additional details
BYOMug! We're going green(er). Bring your own mug, thermos, or tumbler to help us cut down waste. If you forget, no worries; we've got mugs you can borrow or snazzy recyclable cups with our hashtag on them! #CMPHL
DIRECTIONS TO FS INVESTMENTS
// Broad Street Line //
1. Enter the Broad Street Line stairs at any location along Broad Street, schedule is here.
2. Exit at the final stop at AT&T station, Broad Street and Pattison Avenue
3. Navy Yard Shuttle pick up location is at the AT&T station next to the Wells Fargo Center Parking Lot, schedule is here.
4. Select the stop button at Intrepid Avenue, the second light; our building is on the left side
// Navy Yard Shuttle //
Two pick up locations: First pick up location is the Septa Jefferson Station on 10th Street between Market Street and Filbert Street, and the second pick up location is at the light on Market St. and 4th Street on the right hand side, schedule here.
Location
Hosted at FS Investments
201 Rouse Boulevard
Philadelphia, Pennsylvania United States 19112
When February 21, 2020
8:30am - 10:00am