Tamar Eisenman
– Hosted at Wix MeetUp / Bitan 26
part of a series on Shock
About the speaker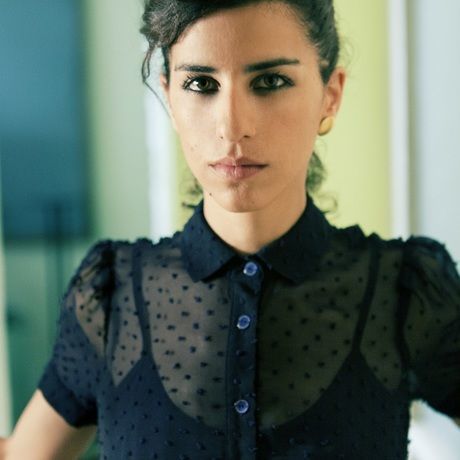 Tamar Eisenman is a singer-songwriter and guitarist that regularly shatters stereotypes.
Tamar spent a part of her childhood in San Francisco with her family, and it was there that she was first introduced to rock, folk, blues and country music. She has been investigating the wonders of that instrument, and of music in general, ever since. Tamar has released five official studio albums mixing meticulous yet live-feel production styles with a sensitive singer-songwriter ethic. Presenting a versatile musical attitude she is equally at ease with the delicate acoustic ballads as with energetic guitar riff driven songs.
"It took me two days to recover from the shock, recalling a great musical experience in which I saw Garry Moore, B.B. King, and Jimmy Hendrix all on one stage Reflected through Tamar Eisenman, whose performance borders on perfection.
Don't let Tamar Eisenman's diminutive stature fool you - she's a musical heavyweight!" - David Brinn, Jerusalem Post
Tamar has also performed and worked with great artists as a guitarist, singer, co-producer, producer and composer - Danny Sanderson (Kaveret), Asaf Avidan, Kaki King, Shaanan Street, Rona Kenan, Miki Gavrielov, David Broza, Amit Friedman Sextet, Avi Lebovich Orchestra and more.
Local partners
Wix has everything you need to create your own stunning website for free. No creative limits, no coding - just the freedom to express yourself and manage your business online. Wix was founded on the belief that everyone should be able to develop, create and contribute online. Join the 87 million users around the world who choose to create stunning websites with Wix.
Additional details
We look forward to hosting Tamar and you at this month's CreativeMornings Tel Aviv - our first event with live music, too!
Tickets are FREE but space is limited so be sure to click 'register' above and get a ticket.
Location of the Wix Meet Up is on the northern/ Reading side of Namal Tel Aviv, next to Japanika and in the same building as WMN.
Coffee, croissants and mingling from 830am.
Tamar's talk starts at 9am. The talk will be in English.
Special thanks to the generous humans at Wix.com for making this event possible!
Location
Hosted at Wix MeetUp / Bitan 26
Yosef Yekuti'eli 3
Namal Tel Aviv, Tel Aviv Israel
When
–