Sylvia Soo
– Hosted at dc3 Art Projects
part of a series on Restart
About the speaker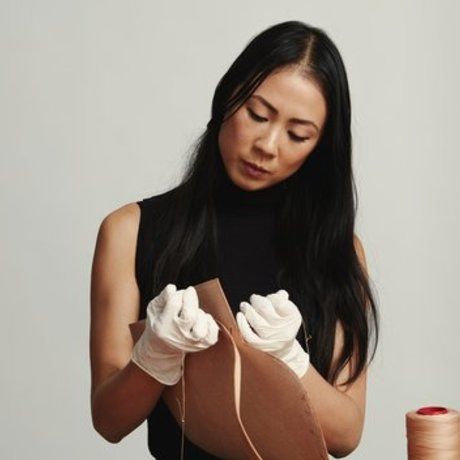 Sylvia Soo is a master at restart. Through the therapeutic element of leather design, Soo made her curiousities into a business by renewing her passion for creativity. Finding inspiration in unlikely life circumstances, Soo embodies the strength of the human spirit, both professionally and personally.
"I was diagnosed with stage two cancer in my mid twenties and again in my late twenties. While undergoing radiation treatment, I enrolled in an art therapy course to make a leather journal. I began working with leather under the patient eye of my teacher Jimmy. When our time had concluded, my desire to learn grew as an uncontrollable fire. I could not get enough of the beautiful medium."
Stich by stich, her work is a labour of love and her life is pieced together with as much care as her products. Where design becomes a reflection of her individuality, creativity is a source of reflection and power: "My brand is rooted in my story and who I am. I am always pushing myself to try new things and to be my best."
Local partners
Additional details
Our November event happens to be our 6th Birthday! Come celebrate this milestone for us! The biggest gift we can ask for is a hug and high-five.
dc3 Art Projects is located one block north of Allard Hall (MacEwan University) and has ample street parking. dc3 Art Projects is an accessible venue.
We sell our CM EDM mugs for $5 each. Use them at our events and around your office, spread the morning joy, one beverage at a time.
Location
Hosted at dc3 Art Projects
10567 111 Street NW
Edmonton, Alberta Canada T5H 3E8
When
–