Summer Howarth
–
part of a series on Divergent
About the speaker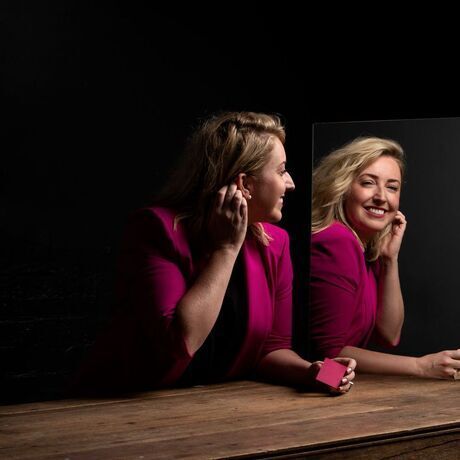 Summer has been working in education for over 15 years. She's been a teacher, education leader, policy maker, advocate and facilitator of learning for students and professionals across every system and sector in Australia and works to ensure teachers have every support they need to succeed and thrive. With expert knowledge in learning experience design, design thinking, middle years schooling and environmental education, Summer has taught in schools across Australia & the USA, taught Master of Teaching units at Sydney University and delivered global projects with teams including Education Changemakers, The Global Education Taskforce on SDGs reporting to the United Nations, IDEO's Teacher Guild and AITSL. Summer has also delivered professional learning for audiences across Australia and the globe including Middle Years of Schooling Association, American Middle Level Education, ISTE, Northern Territory Government, Victorian Department of Premier & Cabinet and TEDx. Summer saw a need to support Learning and Development teams to inspire and execute their education and learning strategies, and founded the The Eventful Learning Co, an organisation supporting great teams to design and deliver great learning experiences; finding experts in the field and matching them with incredible groups of professionals. Summer is a key figure behind some of Australia's most forward-thinking learning and innovation strategies for education systems, non-profits and organisations, including positioning students as decision makers in their learning with The Northern Territory Learning Commission, Supporting the National and Local Highly Accomplished & Lead Teacher (HALT) Networks, re-imagining the visitor experience with the Education team at Zoos Victoria, building innovation capability across the Victorian Public Sector with DPC The Innovation Network. Summer holds a double Bachelors degree in Arts (Geography & History) and Education and a Masters degree in Geographical Education, has been twice named on the annual Educator Hotlist, holds a Global Paul Harris Fellowship for services to Girl's Education and continues to serve on non-profit boards, all in support of promoting the great work of education professionals and those involved in teaching and learning.
Additional details
We're baaaaaaack! Melbourne's first event for 2021 kicks off in style with Summer Howarth from Eventful Learning on the theme DIVERGENT.
There's learning at every event, magic in meetings, brilliance in gathering… so why when it comes to our work lives, why are they so often, so boring? Why can't professional gathering be fun and joyful? Somewhat unpredictable even? Perhaps event playful? How might we use a designer's mindset to Design Ludic Learning experiences; Moving away from events that suck.
Location
Hosted at This is a virtual event, you will receive a link to attend in your registration email
When
–