Steve Kissing
January 25, 8:30am - 10:00am EST. Hosted at PictureMusic
part of a series on Surreal
About the speaker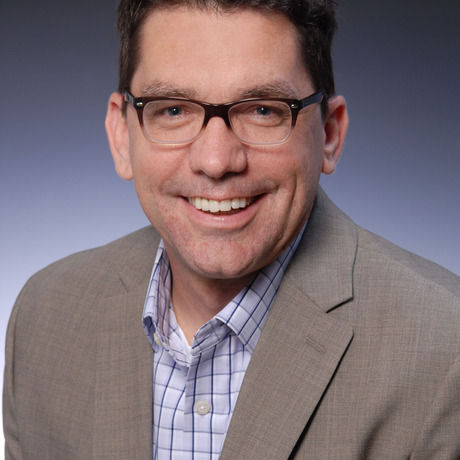 Steve Kissing turned to writing for publication in his mid-30's. He can't explain why; it was just an undeniable urge to do so. Over the ensuing 20 years, he has written all kinds of stuff, most notably a childhood memoir, Running from the Devil, which has been published in both narrative and graphic novel forms. Publishers Weekly described the book as "hilarious, sad and fully absorbing." Someone on Amazon called it one of the worst books ever written. You'll have to judge for yourself.
His other writing credits include several poetry chapbooks, and the inclusion of poems in some print and online literary journals. One reimbursed Steve with a so-so pencil sketch of a cat. (Steve believes he got the better end of that deal.) He has also written dozens of articles for publications ranging from Cincinnati Magazine and Ceramics Today to Huffington Post and Writer's Digest.
Steve pays the bills and helps feed his family as a member of Cincinnati's PR and advertising community. He has served as a creative director at both Barefoot Proximity and the agency now known as Gyro. He is currently a partner at Wordsworth Communications in Pendleton. His most significant contribution to the company to date has been instituting early dismissal on summer Fridays.
Among the awards Steve has won for his writing include recognition for "Best Feature Story" and "Best Columnist" from organizations such as the Cleveland Press Club and the Ohio Society of Professional Journalists. (He has yet to be recognized by the Ohio Society of Unprofessional Journalists, but he remains hopeful.) Steve has also won more than 100 local, regional and national awards for his copywriting. One award was for a poster Steve wrote to promote a local Catholic church festival. It featured an illustration of a Ferris wheel and read: "Enjoy it folks. It's as close to heaven as some of you are likely to get."
Local partners
People's Liberty is a philanthropic lab that brings together civic-minded talent to address challenges and uncover opportunities to accelerate the positive transformation of Greater Cincinnati. People's Liberty invests directly in individuals through funding and mentorship, creating a new, replicable model for grantmakers in other cities.
Location
Hosted at PictureMusic
417 E 6th St
Newport, Kentucky United States 41071
When January 25, 2019
8:30am - 10:00am