Sonnenzimmer
– Hosted at The Art Institute of Chicago
part of a series on Transparency
About the speaker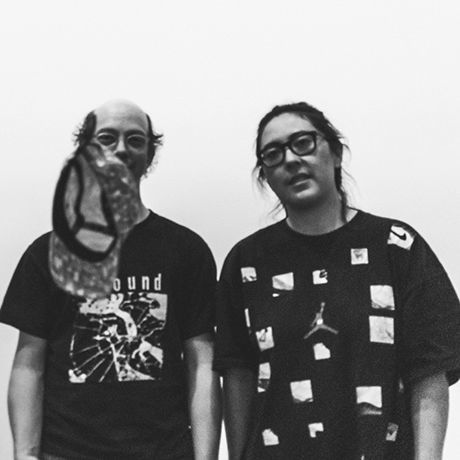 Sonnenzimmer's bio is a building, one sitting atop two columns. The building sways in the wind. Sometimes a thing or two slips out of a window that has been left open for fresh air. These things glide, flip, stretch, and twist until they reach the ground, where they make a curious impression in the sand below.
Sonnenzimmer is the collective work of artists Nick Butcher and Nadine Nakanishi. Their collaborative practice was established in 2006 in Chicago, Illinois. Initially recognized for their idiosyncratic commissioned screen-printed posters, their practice has since morphed into a interdisciplinary toolshed spanning multiple platforms, including exhibitions, publishing, performance, graphic design, and exhibition design. Equal parts balancing act between art and design and radical reclamation of all aspects of visual expression, the studio is grounded in the lasting potential of the graphic arts, while exploring the physical and conceptual friction between abstraction and communication.
Their work has been exhibited in the United States, China, and Europe with recent exhibitions at the Arts Club of Chicago, Vebikus Kunsthalle Schaffhausen (Switzerland), and Texas Sate University. They have been commissioned by various clients including U.S. Soccer Federation, Morningstar, Intelligentsia Coffee, China Eastern Airlines, Veto Records, and Sub Pop Records and they lead lectures and workshops in academic and commercial settings, including recent visits to California Institute for the Arts, Columbia College Chicago, The Art Institute of Chicago, Pratt Institute, Minneapolis College of Art and Design.
Photo by Troy Lehman
Local partners
Location