Sizakele Marutlulle at Leaderex
September 4, 8:30am - 10:00am SAST. Hosted at Sandton Convention Centre
part of a series on Community
About the speaker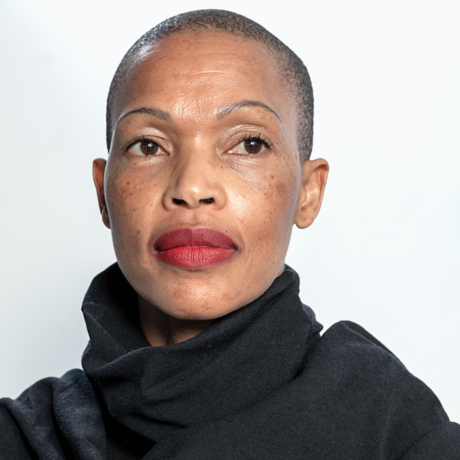 CEO & Founder Marutlulle & Co Strategist and creative problem solver Sizakele Marutlulle has over 23 years' experience in leadership, business architecture, brand building, innovation and people development. She is the CEO and Founder of Marutlulle & Co, a Pan African strategy and ideas lab that helps pro-Africa companies compete, win and prosper. She is a disruptive thinker, cultural creative, business architect, ideation activist and public speaker with experience across various sectors and geographies. She has the rare talent of having worked in the public and private sectors, with small and established businesses at various stages of development. She has also founded, turned around and/or accelerated several ad agencies. She applies this deep and diverse knowledge to unlock sustainable commercial and reputational success for her clients. Given her specific work experience, corporate leadership, brand expertise and consumer engagement in South Africa, The Americas, Nigeria, Ghana, Kenya, Namibia, Tanzania and a working knowledge of Asia and Europe, top-tier companies engage her as advisor and consultant to advance their ambitions as well as imagine new futures. With a burning desire to positively impact Africa's fortunes, she has a special focus on Fentrepreneurs©, a proprietary term she has coined to refer to female entrepreneurs, to help them build bankable and scalable, future-fit businesses. She holds a BA Degree (Political Science & Sociology) as well as BA Hons (Sociology) from the University of Durban-Westville (now UKZN), a Master's Degree in Communication Sociology from Wits University. She completed a Strategy & Leadership Program at The New School For Social Research, NYC, a Summer Film Production Course at New York University, NYC as well as a Program for Operational Excellence at Harvard Business School. She is currently a PhD student.
Local partners
Additional details
August's theme is COMMUNITY
"The work of community is when a person walks into a room with fear and self-doubt, only to leave with a new narrative and a feeling of possibility and hope."
This month's global exploration of Community was chosen by our Philadelphia chapter, and illustrated by James Olstein.
👋 High five to MailChimp, Adobe, and WordPress.com for fueling our global creative community.
Location
Hosted at Sandton Convention Centre
161 Maude Street Sandton, Gauteng, South Africa
Johannesburg, Gauteng South Africa 2000
When September 4, 2018
8:30am - 10:00am