Silent Hunger // Anne Poulsen
December 13, 8:00am - 10:00am CET. Hosted at UN City
part of a series on Silence
About the speaker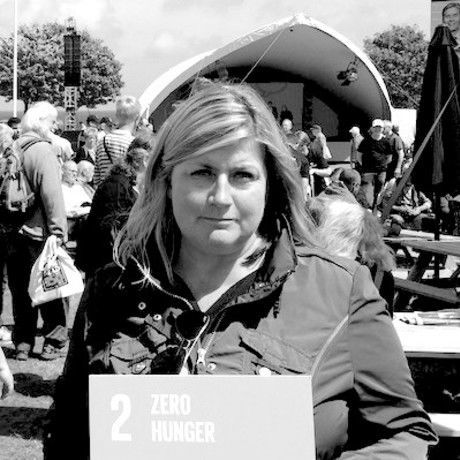 Anne Poulsen, a journalist by profession, is the Director of the United Nations World Food Programme's (WFP) Nordic Office in Copenhagen, Denmark. In this role, she oversees and manages communication, advocacy and marketing efforts in the Nordic countries to strengthen public and political will to achieve zero hunger. Prior to joining WFP, she worked for more than 10 years as a foreign correspondent, covering international affairs and reporting from most of the world for Danish media outlets. In 2004, she joined WFP in Haiti, where she worked as a communications and external relations officer. And from 2007, she worked as a media adviser for International Media Support (IMS), managing media development projects in Sudan/South Sudan, Zimbabwe, Kenya and Haiti. Anne Poulsen is a Danish national and holds degrees in journalism, languages and European politics.
Local partners
Dansk Industri initiative Expat in Denmark is the largest online community of expatriates in Denmark that aims to follow their mission:
1) To facilitate life in Denmark through a vibrant social and professional network for the entire expat community.
2) To encourage companies and government agencies to improve welcoming and retention initiatives for expats through Best Practice.
Additional details
In this presentation about the "silent hunger", Anne will talk about the #FeedOurFuture global cinema campaign, a collaboration with Sir John Hegarty and The Garage Soho and SAWA, the global trade organisation for cinema advertising. At the centre of the #FeedOurFuture campaign is the terrible price the world pays in lost potential every time a child dies of hunger.
Registration will be closing at 2PM, the 11th of December
VENUE: UN City
UN City Copenhagen today houses 11 UN organizations with 1,500 staff members representing more than 100 nationalities. It comprises two campuses. Campus 1 on Marmormolen opened in July 2013 and is one of the most sustainable buildings of its kind in Scandinavia. It has received a Platinum LEED certificate and the European Commission's Green Building Award for New Buildings. The building has been designed to use at least 55 per cent less energy than a similar-sized office building and thus contributes to the UN's mission of making operations more energy efficient. Campus 2, located in the container port in the Northern Harbor of Copenhagen, constitutes UNICEF's state-of-the-art high bay warehouse. With a total storage capacity of 36,000 pallets, it is the largest humanitarian warehouse in the world.
IMPORTANT INFORMATION FOR ATTENDEES BELOW
WFP/UN City Campus 1 is located at Marmorvej 51, DK-2100 Copenhagen. In order to access the building, you will need to go through a security check similar to that at an airport. Therefore, we advise you to show up early, bring a picture ID and leave any dangerous goods at home. You are allowed to bring water bottles.
For security reasons, only persons who have signed up for the event will be given access to the building, and all guests must bring a picture ID (passport or national ID) and go through a security check.
COME EARLY
REMEMBER YOUR PICTURE ID &
BRING YOUR MOST COLOURFUL CUP
Location
Hosted at UN City
Marmorvej 51
Copenhagen, Denmark 2100
When December 13, 2019
8:00am - 10:00am