About the speaker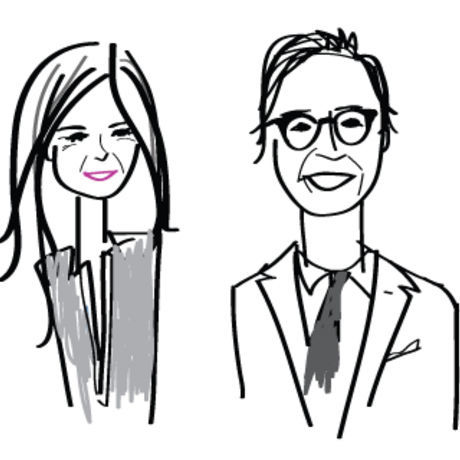 "Ann and I have always loved finding and making great things to share with people – in short, making a connection with everyone. We've had this itch since we were young, making mix tapes and organizing parties. Together, we opened a shop on the west side of Atlanta in 2007… and then we kept going.
We met in New York in the early 1980s. After design posts at J.Crew, Ralph Lauren, Tommy Hilfiger, and Lands' End, I spent years looking for the kind of retail we had seen in Europe and Asia: places that weren't just shops, but experiences. Ann was on the editorial side of things at Condé Nast as an assistant and editor at both Vogue and Glamour, and knew how to find the incredible among the so-so.
We'd had this sort of mental, analog Pinterest board brewing since we met, of all the things we loved and wanted to put together in one place. So when we began, we knew it wasn't only about making cool, special, useful things. It was about the curating of them, making the selection a little less daunting, a little easier, even fun. Because you don't need a lot of choices… you just need the right choices. And with over fifty years in the fashion industry between the two of us, we felt we had the experience to pull it off.
So today, ours is a simple concept: a combination of our own designed-and-produced clothing and our favorite classic, iconic, and hard-to-find pieces… all in a space designed to feel as beautiful, inspiring, and welcoming as possible. We have four sets of connected men's and women's shops: one on the Westside of Atlanta, one in the River Oaks neighborhood of Houston, one in the Georgetown neighborhood of Washington DC, one on the Katy Trail in Dallas, as well as an e-commerce shop at sidmashburn.com & annmashburn.com that serves customers from all over the world. It's full of all of our favorite things: things we make, things we find, things we want to share. We just opened a new men's shop at the Brentwood Country Mart in Los Angeles, and stay tuned — maybe our next shop will be closer to you. We can't wait."
Favorite quotes from this talk See all
"

It was a more intimate relationship with the customer, because ultimately i think everybody that's creative wants to connect with people, you want to share a piece of your heart, and that's why …. it's so difficult if someone says they don't like your idea. — Sid and Ann Mashburn
494

Lovely Attendees






see everyone