Seumpama Book Studio
June 21, 8:00am - 11:00am WIB. Hosted at Ruang Komunal Indonesia from Facebook
part of a series on Wonder
About the speaker
Seumpama is a Jakarta based book-studio that creates, publishes, and shares books. They aim to push the quality of human interactions with books and readings through narratives and imagery.
Seumpama's raison d'être is a fusion of bookstore and publisher with a studio attitude: practice and errors are made to find new ways for sharing, creating, publishing, and interacting with stories. They try to find new ways to make stories and books remain relevant and fresh. Their humble brag is that they curate every piece of classics they bring and give a different angle of appreciating them: most are a one-copy-only in their collection; while their original published books attempt to come with stories that are important to be told.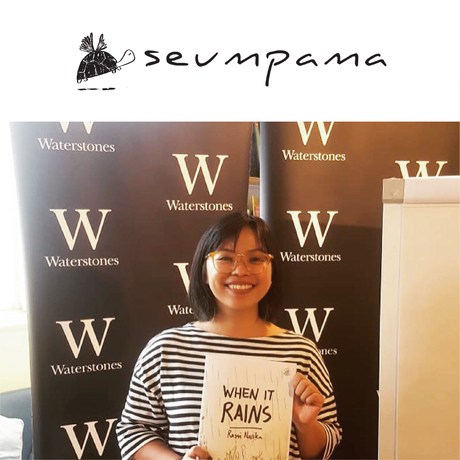 The creative force behind Seumpama, Rassi Narika has written and illustrated Terbang and Waktu Hujan Turun—the latter has been translated and published in the United Kingdom through The Emma Press. She is currently on a book tour to promote, "When It Rains" to audiences in UK. Rassi lives in Jakarta and still loves to dance in the rain.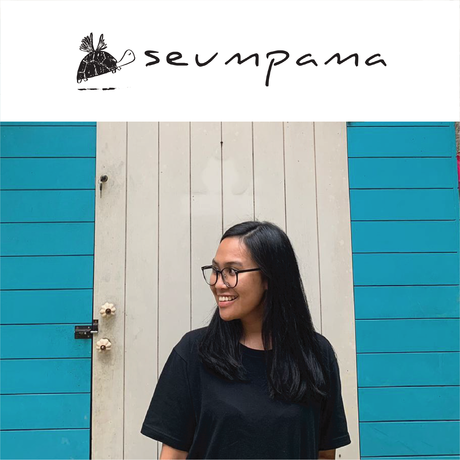 As a mom, Ninit finds it very difficult to search for Indonesian language book for early stages reading. That's when she turned to Rassi and founded Seumpama. In 2019, she just published her first book, Cerita Eyang, about accepting your special needs family members with love, warmth and joy. Ninit works and lives in Jakarta and tries to balancing and juggling motherhood and everything else.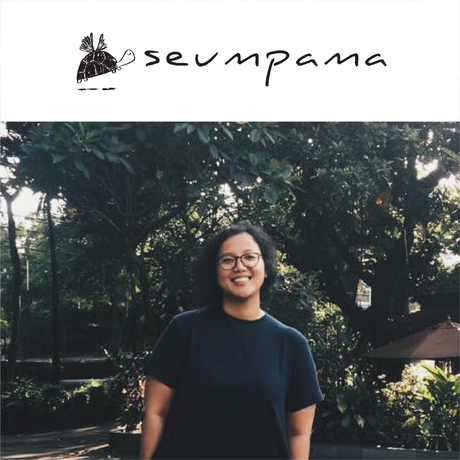 Amalia is behind the business force of Seumpama. As a consultant, an avid Indonesia lit reader and a music enthusiast, she can balance between numbers, words and imagination. You can find Amel between excel sheet and a cup of latte in coffee shops in Jakarta.
Local partners
On Facebook, we want to make the world closer together. It starts by connecting different communities to learn from each other. This is the reason why we established Ruang Komunal Indonesia, a comfortable collaborative space in Jakarta, where communities can gather and connect more meaningfully. We want to create a place for various communities to learn from each other and for community activists to share their stories and experiences with each other. You never know, your story can be a source of inspiration for others. All of this for the sake of a better and stronger Indonesia.
Location
Hosted at Ruang Komunal Indonesia from Facebook
Lantai 11, One Pacific Place, Jalan Jend. Sudirman Kav. 52-53
Jakarta, Jakarta Selatan Indonesia 12190
When June 21, 2019
8:00am - 11:00am