Sarah Cheng-De Winne on Honesty
October 19, 8:00am - 9:30am +08. Hosted at lyf@SMU
part of a series on Honesty
About the speaker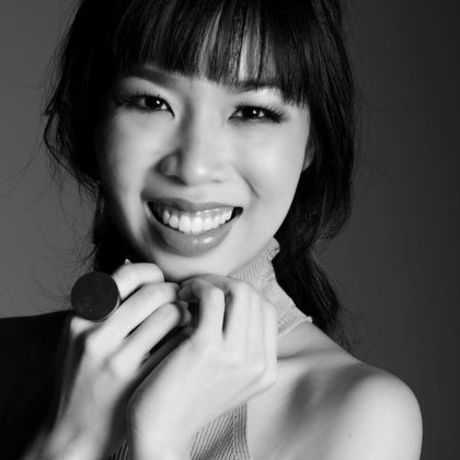 Business Development Manager and Senior Brand Strategist at transdisciplinary design consultancy Parable Studio, Sarah combines over 8 years of communications strategy and project management experience within the Asia-Pacific arts and culture scene, award-winning photography skills and high profile media career as a national radio producer-presenter, to oversee Parable Studio's Business Development functions. With a parallel career in the arts, media and entertainment, Sarah is also an award-winning singer-songwriter, and recently released her first full length Mandarin album, 看见 (Kan Jian), in China. Previously Business Development Director at typography-led studio Relay Room, Sarah is privileged to work alongside her husband Mark De Winne in raising the standard of typographic practice in Singapore through their Letterlove events and by supporting his partnership with Ken Yuktasevi at Parable. Sarah is also training up the next generation of musical and artistic talents at home — her beautiful daughter and irresistibly cute son have already started to sing her self-penned songs.
Local partners
lyf is a new serviced apartment brand launched by The Ascott Limited in 2016, designed for and managed by millennials.
lyf is a concept that introduces communal living, social interaction and fostering close-knitted communities. As part of our continual effort to better understand the millennial market, lyf has partnered SMU in launching lyf@SMU. A first of its kind, lyf@SMU is a living lab that aims to field test some of lyf's design concepts and a platform for us to hone placemaking and community building skills.
Additional details
Find us at lyf@SMU this month. If you are old enough to remember :-), it's the old MPH building, otherwise it is right across SMU School of Law.
lyf@SMU, 71-77 Stamford Rd, Singapore 178895 Stamford Rd, Singapore 178895
GETTING THERE By MRT: Bras Basah MRT Station
Traffic is unpredictable in the area during mornings, so do try and take public transport if possible.
SPECIAL THANKS TO OUR DRINKS SPONSOR:
Sip, who will serving up a much needed caffeine fix for all of us.
What's more! Save up to 40% at your favourite cafes like Chye Seng Huat Hardware and Tiong Hoe Specialty Coffee with Sip's prepaid coffee plans! Starting at $27, each cup of coffee can go for as low as only SGD3.90. It's convenient too – Just tap, redeem and go! Exclusively for Creative Morning SG members, use the code to enjoy 10% off your first three months of subscription. Download the free app (Getsip) or visit www.getsip.sg for more information now!
Location
Hosted at lyf@SMU
71-77 Stamford Rd, Singapore 178895 Stamford Rd
Singapore, Singapore 178895
When October 19, 2018
8:00am - 9:30am