Sam Sanders
September 20, 8:30am - 10:00am PDT. Hosted at NPR West
part of a series on Chaos
About the speaker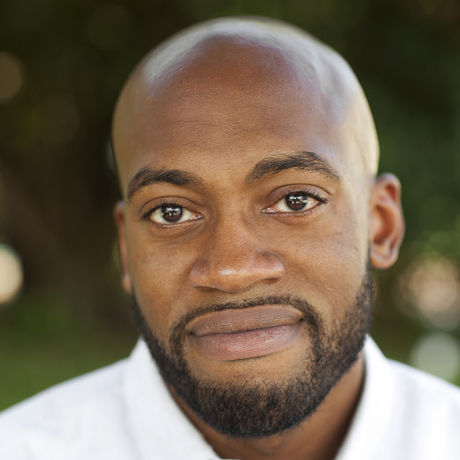 Sam Sanders is a reporter and host of It's Been a Minute with Sam Sanders at NPR. In the show, Sanders engages with journalists, actors, musicians, and listeners to gain the kind of understanding about news and popular culture that can only be reached through conversation. The podcast releases two episodes each week: a "deep dive" interview on Tuesdays, as well as a Friday wrap of the week's news.
Previously, as a key member of NPR's election unit, Sam covered the intersection of culture, pop culture, and politics in the 2016 election, and embedded with the Bernie Sanders campaign for several months. He was also one of the original cohosts of NPR's Politics Podcast, which launched in 2015.
Sanders joined NPR in 2009 as a Kroc Fellow, and since then has worn many hats within the organization, including field producer and breaking news reporter. He's spent time at three Member stations as well: WUNC in North Carolina, Oregon Public Broadcasting, and WBUR in Boston, as an intern for On Point with Tom Ashbrook.
Sanders graduated from the Harvard Kennedy School in 2009 with a Master's degree in public policy, with a focus on media and politics. He received his undergraduate degree from the University of the Incarnate Word in San Antonio Texas with a double major in political science and music.
In his free time, Sanders runs, eats bacon, discusses the tortured genius of Kanye West, and continues his love/hate relationship with Twitter.
Photo credit: Corey Seeholzer/NPR
Local partners
Media Temple is a leader in web and cloud hosting. Media Temple hosts everything from artsy design blogs to huge social networks. What's your big idea? (mt) would love to help you out. Learn more about their clients and hosting plans.
The Noun Project community is creating, sharing and celebrating the world's visual language. With over a million icons from creators around the world, you can get access to this leading resource for visual communication through the online platform, directly on your desktop with the Noun Project Mac App, or via one of many plugins.
Location
Hosted at NPR West
9909 Jefferson Blvd.
Culver City, California 90232
When September 20, 2018
8:30am - 10:00am