Salvador Lee Bravo
October 17, 8:30am - 10:00am MST. Hosted at bluemedia
part of a series on Crossover
About the speaker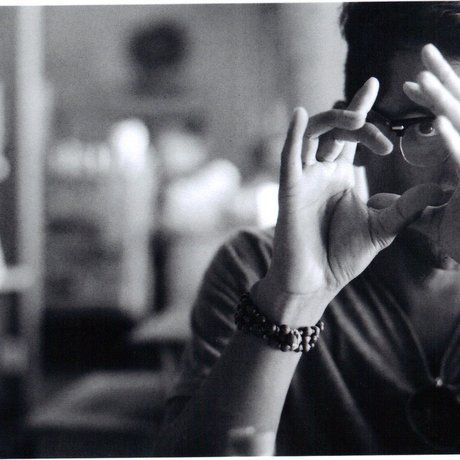 Salvador Lee Bravo is an account manager at Qualia, a service design and experience design consultancy. At Qualia he drives projects, manages clients, and helps create award winning strategies and brands.
Salvador has studied Tibetan Buddhism philosophy and meditation for over 5 years. He has studied under some of the world's most renowned Tibetan and Sanskrit scholars. Over the years he's completed over 60 days of deep solitary silent retreat. He teaches Tibetan philosophy and meditation throughout the valley.
Local partners
AIGA advances design as a professional craft, strategic advantage and vital cultural force. As the largest community of design advocates, we bring together practitioners, enthusiasts, and patrons to amplify the voice of design and create the vision for a collective future. We define global standards and ethical practices, guide design education, enhance professional development, and make powerful tools and resources accessible to all. Formed in 1989, the Arizona chapter serves the graphic design community and those in related fields within the state of Arizona, and augments the activities of the national AIGA. The Arizona chapter presents several popular and well-attended industry events, including Say Anything, web 101 and the FilmBar film series. Our chapter has increased its demographic reach in recent years, with especially strong representation in Tucson and southern Arizona. Our student membership, the lifeblood of our organization, is growing and highly engaged, providing a continuum of representation from designers just starting out through the most seasoned professionals. The mission of AIGA Arizona is to bring programming to the design community which helps to improve design ability, connect complementary disciplines, encourage social impact and promote community excellence.
Additional details
Your Mind, A User Guide: What years of meditation has taught me about creativity, discipline, and why we're masters of distraction.
We'll explore the valuable lessons found at the crossroads of meditation and creativity.
ALSO Join us as we celebrate the start of PHX DW, the kickoff to our Method + Madness Conference and @Phoenix_CM s 2nd birthday!
Location
Hosted at bluemedia
8920 S. McKemy St.
Tempe, Arizona United States 85284
When October 17, 2014
8:30am - 10:00am