Rosie O'Neill
June 21, 8:30am - 10:00am PDT. Hosted at The Riveter
part of a series on Wonder
About the speaker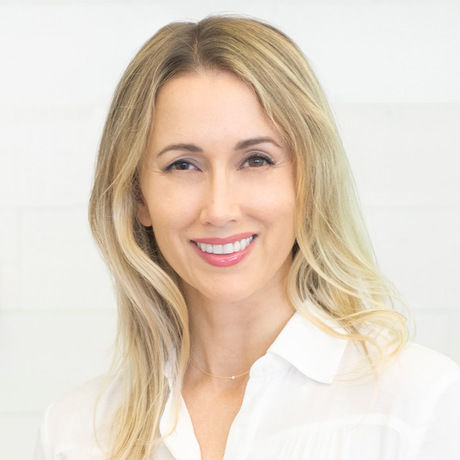 Rosie O'Neill is the Co-Founder and Co-CEO of luxury confections brand Sugarfina, which offers the finest gourmet candies from artisan producers around the world. As the first-ever "candy boutique for grown-ups," Sugarfina is disrupting the $200B confections industry with an innovative approach to candy, gifting, and customer experience. Recently named to Fast Company's "World's 50 Most Innovative Companies" and "World's 10 Most Innovative Retailers," Sugarfina is on an exciting path to becoming a dominant player in the global confections space.
Founded with her partner Josh Resnick in 2012, Sugarfina now operates more than 40 retail locations in major cities across North America and Asia, a successful eCommerce and mobile gifting platform, a fast-growing corporate and custom gifting business, and high-profile wholesale partnerships such as Nordstrom, Neiman Marcus, Bloomingdales and Saks Fifth Avenue. Rosie oversees all consumer-facing departments for this fast-growing brand, including all sales & distribution channels, product development, design and marketing.
Prior to Sugarfina, Rosie was Director of Marketing for Barbie at Mattel where she led a $600M global business unit that sold more than 50 million dolls annually. As the youngest Director at Mattel overseeing the company's largest brand, she played an instrumental role in the Barbie rebranding and turnaround efforts, growing her division's revenue by 42% in three years.
Rosie earned her M.B.A. from the UCLA Anderson School of Management in 2005 and her B.A. from UCLA in 2000. She is an angel investor in multiple consumer brands and serves as board member at fin-tech brand Happy Money.
Local partners
Media Temple is a leader in web and cloud hosting. Media Temple hosts everything from artsy design blogs to huge social networks. What's your big idea? (mt) would love to help you out. Learn more about their clients and hosting plans.
The Riveter is a national network of community and coworking spaces built by women, for everyone. Through its best-in-class professional and personal development programming, robust membership and collaborative workspaces, The Riveter is working to elevate the conversation and progress around gender equity in work and business.
Lingo is a tool for building and sharing digital asset libraries like style guides, UI component libraries and photo libraries. Teams use Lingo to establish a shared design language, which automates consistency and increases efficiency.
Location
Hosted at The Riveter
2236 S. Barrington Ave.
Los Angeles, California 90064
When June 21, 2019
8:30am - 10:00am