Rosee Woodland
– Hosted at Instagram
part of a series on Promise
About the speaker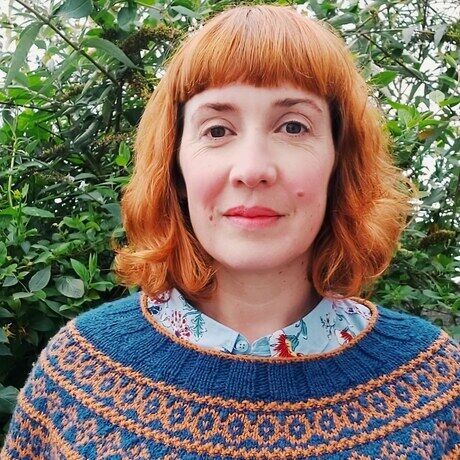 Rosee Woodland originally planned to train as a fashion designer but life got in the way and she ended up studying law and becoming a journalist.
She had a successful and happy career in newspapers and magazines for 15 years, but never lost her love for design and eventually became a self-taught handknit designer and technical consultant.
Rosee went freelance in 2016 and has since formed a company to offer joined up services to the handknit industry. She continues to consult and design for a range of clients, and publish her own knitting patterns independently.
As a handknit designer, Rosee is best known for her bold use of colour, and styles inspired by Scandinavian and British knitting traditions. She is currently working on her first book, which will be published in autumn 2022.
Location
Hosted at Instagram
Stories
Bristol, United Kingdom
When
–