ROOTS with Frank Moss
January 24, 8:30am - 10:00am CST. Hosted at Backlot Studio + Workspace
part of a series on Roots
About the speaker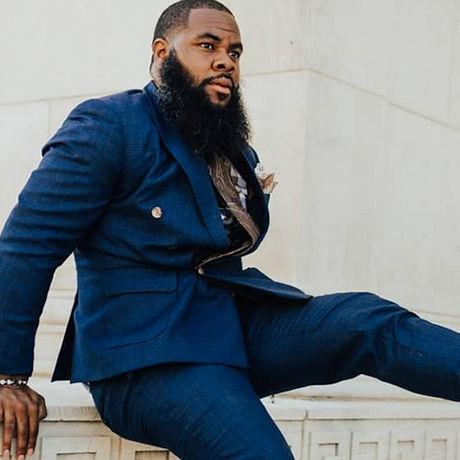 Frank Moss Jr. is a man of many hats – and suits. He's the co-owner of bespoke clothier Franklin & Anthony. A social media influencer. And a community activist through his nonprofit, Community Frontline. He even has a coffee shop with his wife called Black Coffee. Frank has deep roots in Fort Worth – his father and mother were longtime city leaders in politics and education – and he's passionate about giving back. Frank's specialty is custom creations, whether it's an amazing suit, a custom content for social media, or his upcoming talk at CreativeMornings.
Local partners
Additional details
CreativeMornings is heading into 2020 at Backlot Studio + Workspace, designed exclusively for creatives in Fort Worth to meet, work, play and collaborate. Backlot Studio is a 4,000 sq. ft. studio for creative photography and video professionals. The workspace is bright, open and full of inspiration, and we can't wait to see you there!
Backlot Studios
329 S Main St #101
Fort Worth 76104
PARKING MAP
What to Bring With You
B.Y.O.M.
Low-waste is how we roll, so please consider bringing your own mug. Our eco-friendly hearts thank you!
What Else?
Come charged-up to make friends. For networking or for fun, bring your business cards and cell phone, and let's get connected!
Location