Ronny Salerno
– Hosted at Virtual (CIN)
part of a series on Transit
About the speaker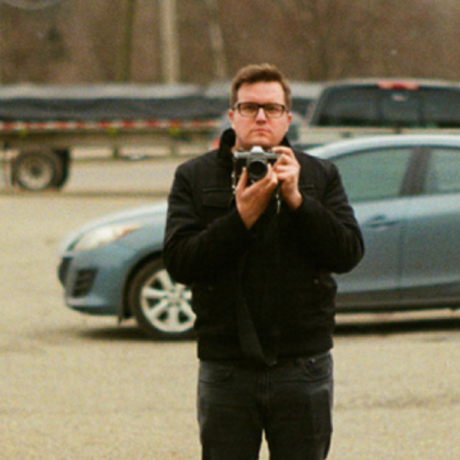 Ronny is a photographer and writer currently operating out of Cincinnati.
Most days you'll find him at Cincinnati Public Radio, crafting marketing messages with an emphasis on visual and social storytelling.
In 2007, he started QueenCityDiscovery.com. Originally focused solely on urban exploration (the documentation of abandoned or restricted places), the site grew to also feature stories on history, people, current events, travel, and more. After 13 years of growth as a photographer and writer, QC/D was merged with ronnysalerno.com to feature all of his personal and professional work in one place.
He self-published "The Future is One of Mighty Ducks T-Shirts and Discmen," a five year photographic retrospective, in 2013 and followed that book with the nationally published "Fading Ads of Cincinnati" in 2015.
His work has been featured in outlets such as the Cincinnati Enquirer, ABC News with Diane Sawyer, NBC Nightly News with Brian Williams, and The Daily Mail. Much of my commercial work has helped visualize the brand messages of companies such as Proctor & Gamble, Kroger, and Louisville Slugger.
Ronny regularly alternates between digital and 35mm mediums, is always writing something, and continues to publish regularly with both longform stories and quick dispatches.
Additional details
We're going to try to start our virtual event a little earlier again to allow for a breakout room session before we get down to business. We'll send the Zoom details out the morning of the event for everyone registered. See you soon!
Location
Hosted at Virtual (CIN)
Online video chat
Cincinnati, Ohio United States
When
–