Rolf Nelson
September 28, 8:30am - 10:00am CDT. Hosted at Dallas Comedy House
part of a series on Chaos
About the speaker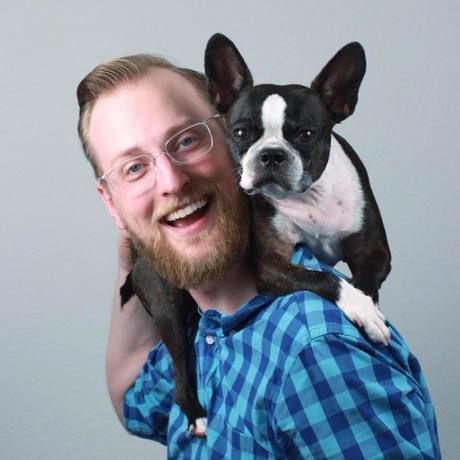 Rolf Nelson didn't have a choice but to be creative through chaos; after all, he grew up with the name "Rolf". His father is a puppeteer, and his family friends are clowns, magicians, and jugglers—meaning much of his life has actually been a 3-ring circus.
His friends know him as a professional designer, and less than professionally as a drummer and stand-up comedian.
His creative journey started in the world of t-shirt design, and has expanded to nearly every design discipline for brands like Disney, Fossil, Google, and Southwest Airlines. He is currently crafting digital experiences for humans at one of the largest financial institutions in the world, Citi.
A fierce believer in the power of a creative community, Rolf has been highly involved in supporting DFW creative talent for decades by volunteering his time and passion to grow the local creative scene. In the early 2000s, he served as a region leader for the non-profit Buzzoven, promoting bands like Eisley, Bowling for Soup and Burden Brothers. He has also delivered inspirational talks to colleges and universities, and has served as a board member with the Dallas Society of Visual Communications.
Local partners
Location
Hosted at Dallas Comedy House
3025 MAIN ST
Dallas, Texas United States 75226
When September 28, 2018
8:30am - 10:00am