Rok Golob
– Hosted at Centralna postaja
part of a series on Broken
About the speaker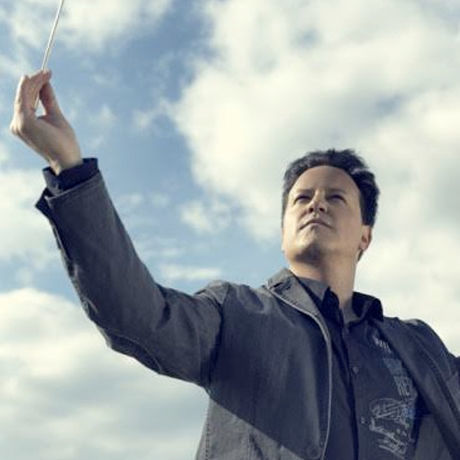 Rok Golob je skladatelj, aranžer, producent in multi-instrumentalist. Sodeloval pa je že na več kot 60 CD projektih (kot solist, skladatelj…), piše pa tudi glasbo za filme, TV in radio. Njegovo raznoliko ustvarjanje vsebuje dela za simfonične orkestre, zbore, big-bande, rock-pop-jazz soliste in pihalne godbe.
Za svoje projekte je prejel že 6 slovenskih glasbenih nagrad in 7 nagrad iz tujine. Sodeloval je s svetovno znanimi glasbeniki, kot na primer: Sting, Elmer Bernstein, Bjork, Bobby McFerrin, Christopher Young, Joe Harnell, Martika, Jose Carreras, Gino Vannelli, Vinnie Colaiuta, Luis Conte (Santana, Phil Collins, Madonna), Bendik (Steps Ahead), Jimmy Haslip (Yellow Jackets), Katia Moraes…
Slovenski izvajalci: Orkester slovenske filharmonije, Orkester RTV Slovenija, Big-band RTV Slovenija, Operni zbor SNG Ljubljana, APZ Tone Tomšič, Katrinas, Darja Švajger, Magnifico, Neisha, Siddharta, Dan D, Oto Pestner in mnogi drugi.
——————
Drugi glasbeniki o Roku (v angleščini): I would like to validate the unique talents of Rok Golob and to express a need for those superb skills. I sincerely hope that anyone reading this letter will realize the unique value of Rok's skills (especially after hearing his vast array of eclectic music!) due to his age and much higher standard of work that is normally achieved only usually by a composer with many more years of experience, also I am unaware of any composer in the USA who has mastered the ability to be so eclectic. I have need of Rok's skills with upcoming projects to compose and record orchestras for interactive media. Christopher Page – Composer/Producer/CD ROM Developer
As a composer of film and television music and as a recording artist, I am writing to highly recommend to you, Rok Golob, an enormously gifted young composer. He is proving his talent professionally, having composed many film scores, and having written and produced music for CD's. He is continually expanding his skills, and with his talent and versatility, I foresee him as having a brilliant future. Joe Harnell – Film & TV composer
Rok Golob demonstrated a superior ability to understand the delicate business of translating dramatic situations into music. I think that Rok Golob's combination of energy and his ability as a composer will serve with distinction those who obtain his services. Elmer Bernstein – Composer of over 200 feature films, Oscar winner
"Composer Rok Golob is a young musical genius, working with him on "The Story of Laxeno" has been a totally great musical experience." 
 Luis Conte - Grammy winner - percussionist
This young man is an extremely talented musician whose artistic abilities far exceed the normal average. I feel he has very much to offer the entertainment industry, in the ways of writing, performing and recording music. Martika – Singer
Despite his youth the Slovenian composer Rok Golob has proven to be one of our most fascinating and highly admired musicians. So far he has not specialized in a particular type of music, but has been extremely active in various music fields. The works written for the symphonic orchestra were successfully performed and also recorded by the Slovenian Philharmonic Orchestra. He has also been involved in the making of film and jazz-rock music as its author, arranger and performer. His works reveal great talent and dedication to music. 
Marko Letonja – Conductor, Program Director of Slovenian Philharmonic Orchestra
Local partners
Delo je osrednji slovenski časopis z več kot petdesetletno tradicijo. Do izjemno pestrega in raznolikega nabora vsebin, ki jih vsakodnevno ustvarjajo Delovi novinarji, bralci danes ne dostopajo več samo v tiskani izdaji, pač pa njegove vsebine ob spremenjenih bralnih navadah uporabniki lahko najdejo obogatene in nadgrajene tudi na spletni, mobilni ali tablični platformi.
Additional details
V petek se ponovno dobimo v Centralni postaji na Trubarjevi ulici v Ljubljani. Pridi na kavo, rogljiček in navdih.
Location