Robert Kaplowitz
December 23, 8:30am - 10:00am EST. Hosted at Center / Architecture + Design
part of a series on Sound
About the speaker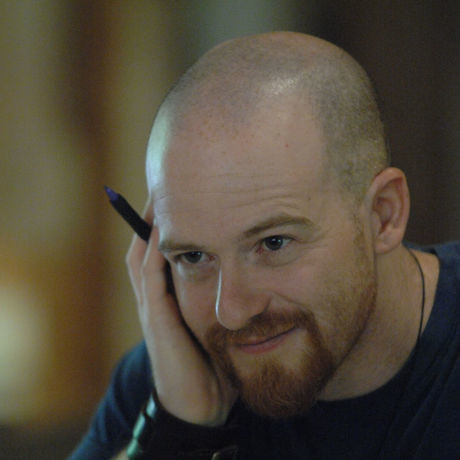 Robert Kaplowitz has spent the last 24 years designing sound and composing, and has been honored with an OBIE award for Sustained Excellence In Sound Design and a Tony award for Fela! A Philadelphian since 2010, he has designed and/or composed for PlayPenn, The Wilma, Interact, The Arden, Lucidity Suitcase, Pig Iron, The Lantern, PTC and others; other regional and international venues and companies include the Guthrie, the Alley, Sundance, the O'Neill, Pilobolus, The National Theatre of England, and both the Expo Center and Fela's Shrine in Lagos. In NYC, his work has been heard on Broadway, as well as at The Public, New York Theater Workshop, MCC, 2nd Stage, the Vineyard, MTC, and just about every 99 seat and smaller venue in that crazy burb. He has recently begun creating museum installations, building a 7-room installation for the National Museum of Prague's Lapidarium, and an installation for the Lincoln Center Library. He also runs Nine Hostage Arts in Philadelphia, and teaches at Princeton University.
Local partners
At Little Amps, we're obsessed with the steps of getting that taste in the cup: cultivation, processing, shipping, storage, roasting and preparation. We source beans from amazing farms worldwide and roast them with finesse right here in Harrisburg, Pennsylvania. With every step in harmony and perfectly executed, you get awesome coffee!
Pure Fare serves food that is healthy, delicious and fun. 100% GOOD - all of their products are gluten free, low in sodium and handmade daily using primarily organic, non-GMO ingredients. Designed to maximize nutritional value and taste, our food is created and crafted to satisfy both the mind and body.
Center / Architecture + Design // The Center provides Philadelphia with educational programs, exhibitions, and a public forum to explore architecture, urban planning, and design, allowing visitors the opportunity to understand how these disciplines affect us all in our daily lives. Using our city's distinctive breadth of architecture, pioneering urban design, and manufacturing heritage as the foundation for conversation, we educate the public through talks, exhibitions, publications, hands-on workshops, design competitions, festivals, and children's programming.
Location