Ricky Aiken inspires us to be the change you want to see in your community
About the speaker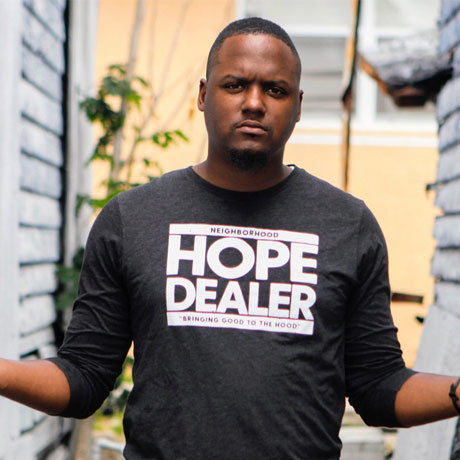 Founder and Executive Director of Inner City Innovators, Ricky Aiken has made it his life's mission to inspire and empower inner city youth to embody the change so desperately needed in their communities.
Ricky is a boots-on-the-ground, "all-in", agent of change who believes that real change happens when the people who need it, lead it.
As a child raised in the inner city of West Palm Beach, Ricky has seen firsthand the plights associated with growing up in communities of concentrated disadvantage. He has suffered homelessness, witnessed familial addiction, lost friends to gun violence, and was expected to be another statistic; in fact he admits to being well on his way to fulfilling that destiny until he vowed to change the trajectory of his life.
Well known in West Palm Beach for his community activism, Aiken has found a way to use his life experiences and social capital to bring hope to his neighborhood and promote the value of resilience.
A celebrated speaker and mentor, he has big plans for the inner city and is working hard to change the image and climate of inner city neighborhoods throughout Palm Beach County.
Favorite quotes from this talk See all
"

Real change happens when the people who need it, lead it. — Ricky Aiken
"

Everything has a purpose. You can't have the good only; it's the good and the bad that come together to make us who we are. That's the symmetry of hope. — Ricky Aiken
"

All that misery, all that pressure equipped us to be the solution to the problem that we saw in our community. — Ricky Aiken
"

All the hopelessness, all the despair that I endured up to that point in my life, it suddenly took on a meaning. It became fuel that I would use to push me forward in life. — Ricky Aiken
"

I needed to take control of my life. I could no longer stay on this escalator heading in the wrong direction, heading to a downward destiny. I had to stop, turn around and not walk in the opposite direction that the escalator was taking me—I needed to run. But I couldn't run alone. — Ricky Aiken
113

Lovely Attendees




see everyone