Restart With Rita Fazenda
November 23, 8:30am - 10:00am WET. Hosted at Farfetch
part of a series on Restart
About the speaker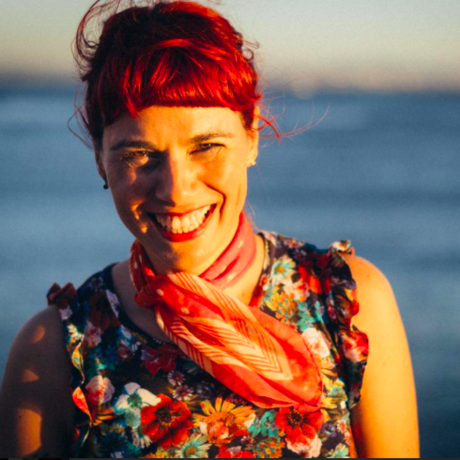 Since Rita Fazenda was a little girl, books have been her passion. In fact, books were probably her best friends and certainly her window into the world, from a little hometown in Alentejo, where she lived till she was 17.
We could say she's been working since then, really. With Marketing degree, Rita started working for communications agencies, for a few years, and then for Produções Fiticias, the first Portuguese company working with scriptwriting, actors, comedians, who she would represent as an agent, for several years.
Then, life took her finally home, the world of publishing, where she worked for almost a decade, in several Portuguese publishing houses, as a communications officer, an editor and foreign rights manager. Her work gave Rita the opportunity to know some amazing authors and to travel to find some awesome books.
From there, the natural step would be to mix both publishing and being an agent, and slpash! StorySpell was born, her own literary and talent agency, where she helps authors to get published, to edit their books, promote them and getting them abroad, by selling their rights internationally.
That's what she's doing now. Reading for fun and for work or, really, for work and for fun. Helping authors to fulfill their dreams, and hers.
Do you have a book? Or even an idea for one? Let her know and she will definitely work her magic with you.
Her favorite quote is: "There is no greater agony than bearing an untold story inside you." ― Maya Angelou, I Know Why the Caged Bird Sings
"Restarting is essential. It's a way to digest experiences, reflect and cultivate self-awareness, and remind ourselves that life is to be enjoyed."
Writing is a form of restarting. It's a way to put whatever you're feeling down on paper. And it can come on a form of a book, a blog, or really just a document on your computer. But starting over it's about writing down lists, goals, feelings, all that crosses our life's, minds and hearts.
Rita had her Restart. She created what she believes is the literary agency she wanted to be a part of. The name says it all: Story, all starts with that – a story. That could be yours, or just something you've read about or listen to. And Spell – to work magic, to work wonders, to chase dreams.
It's absolutely a major necessity for humans to write. Even if it's the note you take on your notepad, or the post-it that says "I love you" to that special one. Or simply the quote you've seen on Instagram. There! You've remembered a story, haven't you?
And that story reminds you that you feel something about that specific event or person. And probably that will lead you to restart a new memory, or who knows restart you heart, or your life.
Want to write it down?
Local partners
Location
Hosted at Farfetch
Rua do Instituto das Industrias 7
Lisbon, Portugal
When November 23, 2018
8:30am - 10:00am