Realrich Sjarief
– Hosted at Conclave Wijaya
part of a series on Work
About the speaker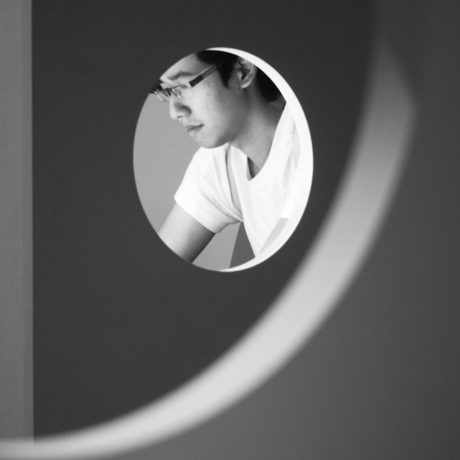 Realrich Sjarief is the principal architect of RAW Architecture, a leading Indonesia's architecture firm based in Jakarta. He received his bachelor degree in architecture from Institut Teknologi Bandung, Indonesia (2005). He was in the family of skilled builder from Borneo and tutored under his father, later continued his family legacy in building craftmanship.
He has gained 10 years of post qualification experience ever since. Prior to establish RAW Architecture in 2011, he worked for Foster and Partners in London, and several firms before. Aside from his daily work of practicing architecture, he is also a visiting lecturer for some university, and also a contributor for some architecture and lifestyle magazine in Indonesia. Currently he is leading OMAH Architecture Library, a private library which focusing on development of young people. He shared his office's small summer pavilion for restless spirits as a hope for future architects.
Local partners
Additional details
"I am workaholic and I love architecture so much but I don't believe on bullshit of how architect should call himself or herself a monk or a leader of the world or construction industry. To call it simple, the architect must work hard, to gain trust, to put his responsibility, to serve other people, to be responsible to himself, to innovate in our everyday breath, to push."
Realrich argued that having confession as being workaholic is a way to being honest. It started by having 4 phase of learning starting with trust from the clients: first, being responsible of giving the best of design with vast knowledge of own way architecture authenticity; second, being true to yourself, sad or happy with the process, it's real; third, nurturing team, making the best office in the world, like it or not you will need team, you are not alone; and then fourth, saying thank you for all of the people, and give it back to the people who you owe. The 2 points before are about the workaholic, the 2 points after are about the alchemist.
While we work, we encounter with our inner side, we encounter with others. We face alchemy which is a tradition of attitude to purify, mature, and perfect our work through process of making. It's all about innovation, mastery, authenticity, guts, and the last one ethics; the last one will drive us far away from gimmick, from direspect, get us closer from the people who we love, getting their support. For this month's theme "work", Realrich's session will be telling us about illustration of journey on being workaholic: how there is no boundary between following what you love, your passion, and to honestly learn the process to love all of the people in your life.
Location
Hosted at Conclave Wijaya
Jl. Wijaya I No. 5C, Petogogan, Kebayoran Baru
Jakarta, DKI Jakarta Indonesia 12170
When
–