Rachana Yadav
May 18, 9:30am - 11:00am IST. Hosted at 91springboard
part of a series on Commitment
About the speaker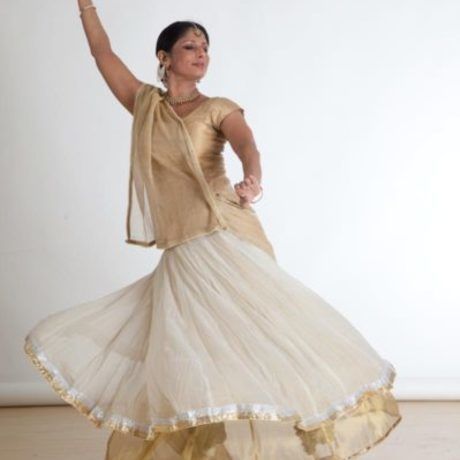 Rachana Yadav belongs to the family where Indian culture has always been patronized and promoted. She is the daughter of Smt. Mannu Bhandari and Shree Rajendra Yadav, two of the most eminent names in the world of Hindi literature and from them she imbibed a keen interest in art.
Education : Rachana Yadav has done post graduation in mass communication from the Indian Institute of Mass Communication, New Delhi and is a recipient of Silver Salver Award from the institute. She has also completed her Prabhakar in kathak from Prayag Sangeet Samiti, Allahabad University.
Training : Rachana started learning dance under the guidance of Shri. Ravi Jain. Thereafter, she became a part of the Drishtikon Dance Foundation – The Aditi Mangaldas Dance Company, where she continued her training under the able guidance of Aditi Mangaldas. She has also undergone advanced level training with Pt. Jaikishan Maharaj, who holds special classes for professional dancers, to further hone their talent.
Professional Career : Rachana has been a repertory member of "The Drishtikon Dance Foundation- Aditi Mangaldas Dance Company" with them she has performed in many important festivals & events, Nationally as well as Internationally. She has also performed in choreographies by Pt. Jaikishan Maharaj and given several solo performances in many important cities in India. Presently, she works on independent productions choreographing solo and group performances. She performs in India as well as in abroad at many cultural festivals and events. She is a graded artist with Doordarshan. Her Group is also empanelled with the ICCR. Her dance academy "The Rachana Yadav Kathak Studio" in GuruGram conducts classes and workshops for over 60 students. The institute holds an annual performance "Hum Kadam" creating a platform for the young talent.
Local partners
A partner, purpose-built to help companies reimagine how they can organize, connect and thrive through a radically customer-centric approach and with game-changing technology at their core.
91springboard is a vibrant coworking community created for startups, freelancers and business owners with a startup mindset. We are dedicated to making your work-life easy and fun while playing an integral role in helping your organization grow. Members of 91springboard get access to a coworking space with 24×7 office-infrastructure support, key service providers, knowledge sharing & collaboration, networking and of course, a free spirited culture that breeds innovation!
Location
Hosted at 91springboard
Plot 23, Maruti Industrial Area, Sector 18, Gurugram, Haryana 122015
Gurugram, Haryana India 122015
When May 18, 2018
9:30am - 11:00am