Pru Chapman
– Hosted at Your Living Room
part of a series on Promise
About the speaker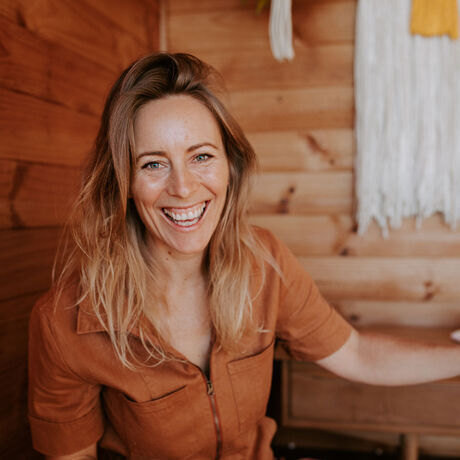 Pru Chapman is a Purpose-Led Business Mentor and Podcast Host
She is the Founder of Owners Collective, a dedicated community and education hub for purpose-led entrepreneurs, as well as the Host of One Wild Ride podcast and magazine.
Passionate about using business as a force for good she uses One Wild Ride to showcase forward-thinking founders who place people and planet on equal footing with profit and projections. She has both interviewed and worked with leading purpose-driven brands including Patagonia, Thankyou, Who Gives A Crap, Koala, TOM Organic, Xero, Sendle, Afends and many more.
A client once told Pru that working with her is like hauling your ass through an intense Crossfit session followed by a double espresso and a lazy triathlon after that. With more than 15 years experience in business strategy, psychology and leadership development, Pru has helped over 15,000 founders launch, leverage, and lead their businesses. She has mentored many creative businesses like Smack Bang Designs, The Natoinal Grid and Frankie Ratford of The Design Kids.
With a passion for growth, learning, and spiritual awakening, a Science/Psychology degree and an accreditation in Behavioural Profiling, NLP and numerous therapies under her belt, Pru uses a refreshing and unique mix of science, psychology, mindfulness, insightfulness, disruptive energy and entrepreneurial gusto in her work
Off duty she loves nothing more than a double-shot piccolo, post surf in her new hometown of Byron Bay.
Local partners
Wacom wants to inspire people and make the world a more creative place through its natural and intuitive line of digital pen tablets, pen displays and styluses. Whether a creative enthusiast seeking a new artistic outlet or a high-end professional making the next big animated movie or industrial design, Wacom allows people to explore creativity at a level they never dreamed possible.
Additional details
ZOOM
We'll be using Zoom for the event so please download and install a free version of Zoom if you don't already have it. Register for the event and we will send you the Zoom link via email on Thursday.
HERE'S THE PLAN
Zoom opens at 8:45am. We'll have a special performance from Animal Ventura then Kick off at 9am. Then Side Hustle 60" and our speaker Pru Chapman will then present on the theme "Promise". We'll end with a Q&A with Pru and finish at 10am.
SIDE HUSTLE 60"
If you have a side hustle that you'd like to tell everyone about in one minute at the event, email sydney@creativemornings.com
See you on Friday!
Location
Hosted at Your Living Room
where ever you live
Sydney, Australia
When
–