Trivet Sembel of Proud Project
– Hosted at Common Grounds Neo SOHO
part of a series on Beyond
About the speaker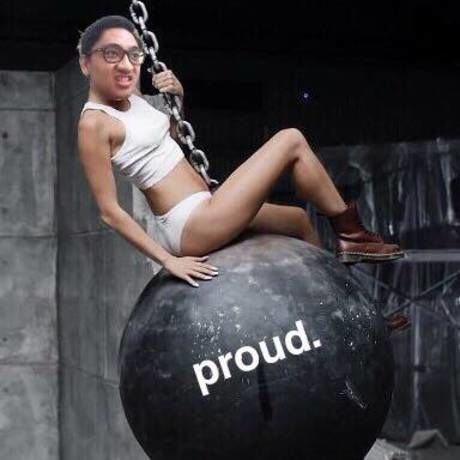 Trivet Sembel is the Executive Director & VIBEZ Manager of Proud Project, a movement of young millennials who aim to go BEYOND, challenge perspective and break walls together.
"I was at a parking lot in Seattle with my fellow Indonesian friend. Then a huge Caucasian male came up to us asking for a cigarette. I told him that I don't smoke. Then he asked again, 'Can I bump a cigarette?' I was confused at I told him that I don't smoke. He told me that he's seen a lot of Indonesian people who smoked and assumed that I was lying. I told him that I really for reals don't smoke. Then, he told me, 'F*ck Indonesian people like you, go back to your country and go bomb some other place.' My friends and I quickly bounced off.
"That night I saw a problem: Indonesians are considered as second-class citizens. Thus, I'm here to create a movement. A movement to inspire millennials to break their boundaries. A movement to challenge perspectives. A movement to encourage millennials to do things differently. A movement called PROUD."
Local partners
lingkaran is an educational community for creatives to develop skill and interest through knowledge sharing. We design non-formal learning experience focusing in personal development, creative skills, and entrepreneurship to help you respond the challenges of modern society.
Common Grounds Coffee Roaster Proudly brewing fine coffees & serving all-day breakfast classics. Coffee continues to amaze us. From its journey from plant to portafilter we are obsessed about how good coffee is crafted. Whether brewed meticulously over filters, or carefully prepared as an espresso, our goal is to show you coffee's delicious possibilities.
Rubrik Indonesia is a company that cares for Indonesia's human capital development. Founded in 2015, we believe that books must be in the center of our nation's lifestyle. We embarked on our voyage by creating an online library platform where fellow Indonesians can access and rent books that they like, with genre's ranging from Fiction, Non-Fiction, and Children Books.
Location
Hosted at Common Grounds Neo SOHO
Jl. Letjen. S. Parman Kav. 28, Grogol Petamburan, Jakarta. Indonesia
Jakarta, West Jakarta Indonesia 11470
When
–