Preserve with Fred Canto e Castro at Creative Club of Portugal Festival
May 17, 9:45am - 10:45am WEST. Hosted at Festival Sem Medos
part of a series on Preserve
About the speaker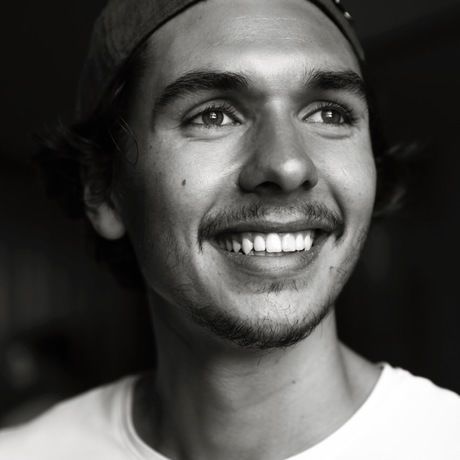 CreativeMornings Lisbon could not be left out of the Creative Week in Lisbon, therefore, in May our event will be special. Our event will be integrated in the Festival, with this year's theme: "Fearless" organised by the Clube Criativos Portugal.
Moreover, everyone that registers and checks-in at CreativeMornings event will have a free entry all the conferences at the festival, for the rest of the day.
The theme of the festival is Sem Medos (Fearless), and there's no one better than Fred Canto e Castro to talk fearlessly.
Fred's journey started when he left college at 20 years old to start his first company, Sonder. Without really knowing what he was doing, he borrowed money from his grandma, and started working in his bedroom, while sleeping in the living room's floor. Five years later Sonder operates in Lisbon, Oporto, and Barcelona, having cast thousands of people shooting for more than 30 countries, with brands like Coca-Cola, Nike, and Instagram.
This adventure allowed Fred to go through an experience of accelerated learning, and that's why he decided to put to service all the knowledge he has assimilated over the years. Through courses, seminars, talks, content, or conversations, his delivering the inspiration, mindset, and strategies necessary for everyone to become the ultimate version of themselves and make the most out of their lives.
He's also currently building the #IAmHuman Global Movement, being supported by the future King of Norway and his organization, Global Dignity.
Local partners
Location
Hosted at Festival Sem Medos
Mercado de Santa Clara
Lisbon, Portugal
When May 17, 2019
9:45am - 10:45am