"Preserve" with Christina Ward
May 24, 8:30am - 10:00am CDT. Hosted at Milwaukee Public Library (Central - Centennial Hall)
part of a series on Preserve
About the speaker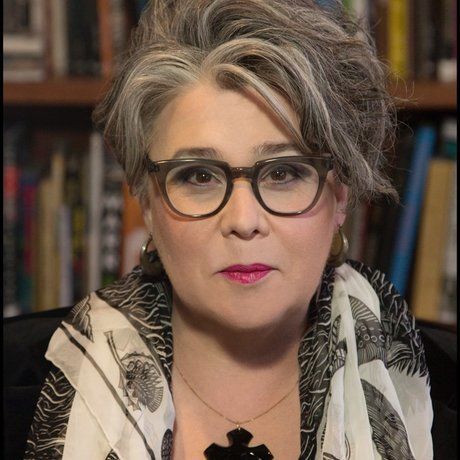 Christina Ward is an award-winning writer and editor with experience writing compelling books, articles, and reviews. Her 2019 publication, American Advertising Cookbooks-How Corporations Taught Us To Love, Spam, Bananas, and Jell-O has been touted as "essential" by Florence Fabricant in the New York Times and "great read" by Christopher Kimball at Milk Street Radio. Her 2017 publication, Preservation-The Art and Science of Canning, Fermentation and Dehydration has become the new go-to reference for food preservation beginners.
She is a featured contributor to Serious Eats, The Milwaukee Journal/Sentinel, and Kitchen Toke, Edible Milwaukee, Remedy Quarterly, and Runcible Spoon magazines. Christina, despite klutziness, is often found in classrooms and community kitchens with sharp knives and spilling vinegar into unsuspecting handbags while wildly gesticulating as she teaches folks how to make perfect pickles. Her no nonsense and witty approach to communicating complex ideas has made her a favored presenter at events like Creative Mornings and Wisconsin Public Radio's Explorer's Club. She makes regular guest food expert on Fox6 News Real Milwaukee television program and on public radio stations across the United States delighting in 'working blue' before 8 am.
Christina can trace her Milwaukee and Wisconsin roots to the early 1800's. Her love of history comes from her father who instilled the idea that we are all manifestations of our ancestors. Her love of cooking comes from her mother who was a terrible cook; which gave her the inspiration to learn how to cook for herself and siblings. She prides herself on having a hungry mind interested in learning about people, the foods they eat, and the stories that rise from that convergence.
Christina is also the Vice President of Feral House. Though modern technologies have changed and disrupted the world of publishing, she feels there's still a place for traditional and independent publishers. Christina is proud to work with one of the more famous (infamous) independent publishers in the United States. Her work at Feral House gives her the brutally bicameral mind that makes for great writing: editing. The ability to critically assess and improve an essay, a book, an article, a blog post comes from more than grammatical wizardry. Good editors have a passion for the topic while respecting the voice of the writer. They make difficult decisions while soothing fragile egos and making the deadline. The editor gets all the blame and none of the glory. Christina loves knowing that her input has made the final work the better. (Not to mention, sometimes you get to exchange emails with Francoise Hardy.)
Aside from editing, as with any independent publisher, she wears many hats. She acquires titles, develops marketing plans, and works to gain public notice for their books.
And one last thing! Christina is the Master Food Preserver for Milwaukee County! What the heck does that mean? Since 2011, she has taken her specialized knowledge and training in how to safely can, ferment, and dehydrate foods and taught thousands of folks all over the country how to do it. Christina started her classes at Milwaukee Recreation to ensure that people, regardless of financial ability, could attend and learn. Since then, she has taught at Alverno College, Reedsburg Fermentation Fest, Chicago Monarch Gardens, Seattle's Book Larder, New York City's Bonnie Slotnick Cookbook Store, and wherever and whenever she can set up her pots. She has a deep relationship with the good people at Walnut Way Conservation Corp. This Lindsay Heights neighborhood organization shares her belief that people can do just about anything with a little information, support, and friends. Since 2012, Christina has worked with them to build a 'canning program' with their teenage garden managers that turns their produce into jams, jellies, pickles, chutneys, and hot sauces that are sold to supplement funding for the program. They also hold 'Community Canning' events where people from all over the area convene to laugh and work together to make canned goods…which they take home as part of Walnut Way's efforts to encourage healthy eating and food stability. To Christina, teaching is just another way to tell a story.
Local partners
Location