PIONEER - Szabó Béla: a reklám újraértelmezése
– Hosted at A66
part of a series on Pioneer
About the speaker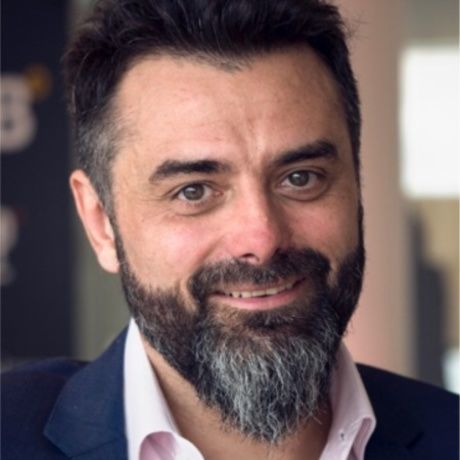 Szabó Béla 2000-ben csatlakozott a Leo Burnett csapatához, 2010-ben ügyfélkapcsolati és stratégiai igazgatóként távozott onnan. A Vodafone-nál folytatta pályafutását Head of Brand and Marketing Communication pozícióban, majd 2013-ban felkérték, hogy legyen tagja a Global Vodafone csapatnak Londonban, ahol a Vodafone Group Head of Brand Strategy-jének léptették elő. Johannesburgban tett kitérő után a Budapesti DDB stratégiai és innovációs igazgatója lett, jelenleg a Magyar Telekom Csoport kommunikációs igazgatói szerepkörét betöltve irányítja a Magyar Telekom csoportszintű kommunikációs tevékenységét.
Additional details
Egyre több reklámos szeretne valódi dolgokat csinálni, hozzátenni valamit a világhoz, bármit is jelentsen ez. Szabó Béla a Magyar Telekom Csoport kommunikációs igazgatója hisz abban, hogy a kommunikációs szakma, a kreativitás és az innováció révén képes fontos problémák és társadalmi feszültségek megoldására. Béla szerint az új gondolatok és az új technológiák arra valók, hogy a régi rutinokat átalakítsuk, megváltoztassuk. Ehhez feszegetni kell a határokat, úttörő jelenségek után kutatni, figyelemmel követni a társadalmi folyamatokat és hatásokat, amelyek megmutatják, hogy a márkák hogyan tudnak inspiráló és hasznos partnerek lenni.
Gyertek el 27.-én pénteken és újra lesz kedvetek azon dolgozni, hogy a márkák értelmes, hasznos és érték-teremtő kapcsolatot alakítsanak ki a fogyasztóikkal, közönségükkel.
Kapunyitás 8:30-kor, az előadás pedig pontban 9-kor kezdődik.
Location
Hosted at A66
Andrássy út 66.
Budapest, Hungary 1064
When
–