Penny Modra
– Hosted at Donkey Wheel House
part of a series on Sound
About the speaker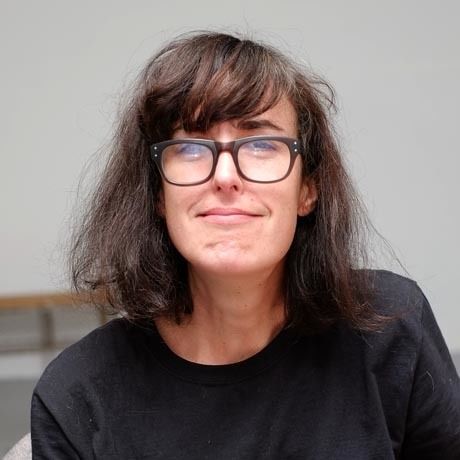 Penny Modra is editorial director at The Good Copy, a Melbourne-based writing studio and grammar school. She spent seven years as editor of Three Thousand and some of those as editorial director of The Thousands city guides nationally. Penny is a regular 'grammar enthusiast' guest on 774 ABC Radio. She has written weekly visual arts columns for The Age and The Sunday Age, and copy-edited everything from Head Full of Snakes magazine to PhDs that are due in twelve hours.
Penny was a co-founder of Melbourne's experimental poster publishing project Is Not Magazine (2005–2008, RIP).
Local partners
Additional details
Morning Peopleeeeeeee! It's that time of the month again and we're back at Donkey Wheel House.
This month we are joined by Penny Modra, lady extraordinaire and grammar enthusiast who is the also editorial director at The Good Copy. Joining us on the topic of 'sound' Penny will be chatting to us about how to sound like a person.
What makes writing 'good' or 'bad'? Kurt Vonnegut's advice was that writing "should not disappear up its own asshole". David Foster Wallace said it should have a short "vector of meaning". But what did they really mean? Penny will be exploring some practical tips that have helped her to edit her own work, minimise writing freak-outs and, well, sound like a person.
This month we will also be joined by Kinfolks newest neighbours The Big Issue, who are 20 yrs old this year! We will have some vendors selling issues before and after the event on Friday. So please stop by for a chat with them. All of the money from your magazine purchase goes directly to the vendors!
In other news get there early for some fresh Clement Coffee, who will be serving up their incredible batch brew & tea to get your day started right along with our brekky croissants, all courtesy of our generous sponsors Billy Blue and our proud Breakfast Sponsor, Shutterstock!
We are also a parent and kid friendly event so please feel free to bring along whoever you like!
Croissants and coffee from 8am. Penny at 8:30am.
Location
Hosted at Donkey Wheel House
Level 2, 673 Bourke St
Melbourne, Victoria Australia 3000
When
–