Pedersen and Lennard
October 27, 8:30am - 10:00am SAST. Hosted at Friends of Design - Academy of Digital Arts
part of a series on Pioneer
About the speaker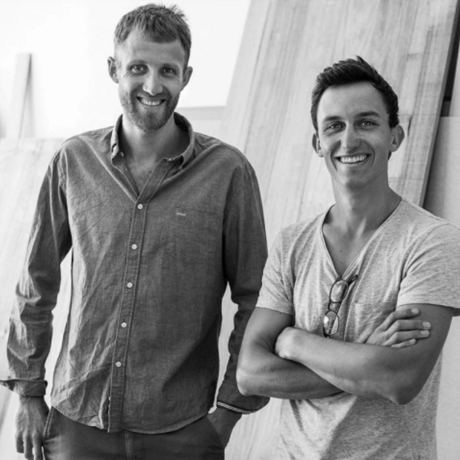 Pedersen and Lennard are two designers skilled in residential and commercial products including lighting, furniture, storage and special commissions.
Whether it's a dining room table or an office desk, they believe design should be accessible, functional and beautiful. It's why they focus on quality products, innovative design and a simple aesthetic. They take a holistic approach to design – they solve problems, trust the use of materials and believe in the integrity of our product. Their fabrication process merges machine-made elements with hand finishing, which all come together in their Cape Town-based workshop.
7 Years ago Pedersen & Lennard signed up for the Jobs Fund which was established by National Treasury to support innovative projects that contribute to job creation. It seems they signed up at the right time, the result was more than doubling the projects on jobs created. It is a great example of making something sustainable happen between government and private sectors. It can also really help a solid, growing business scale.
Local partners
Additional details
Meet and greet upstairs at the Friends of Design Academy for a complimentary coffee and breakfast followed by a 20 min talk.
Location
Hosted at Friends of Design - Academy of Digital Arts
186 Bree Street
Cape Town, South Africa 8000
When October 27, 2017
8:30am - 10:00am