Payton Curry
– Hosted at Galvanize Phoenix
part of a series on Pioneer
About the speaker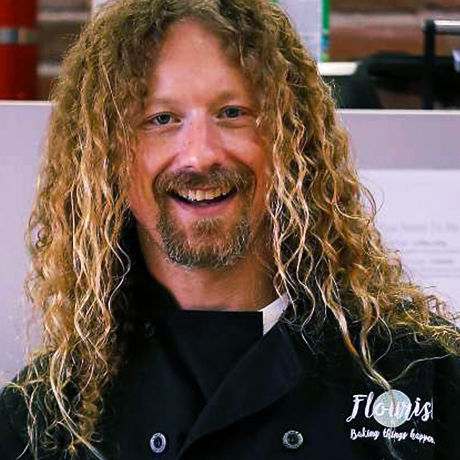 Payton Curry is a true PIONEER when it comes to the health benefits + creating recipes revolving around cannabis. He has personal experience + success throughout his life to help with depression, anxiety and his battle with alcohol. With the use of cannabis, Payton has helped others create tinctures to halt and prevent seizures, ease the harsh effects of cancer, cystic fibrosis and eating disorders. He promotes the munchies to all and encourages our country to view eating cannabis as medicine … we have always been encouraged to eat our vegetables!
Local partners
Phoenix Design Week is a week-long celebration of design that unites the local design community and provides a forum for sharing best practices, showcasing outstanding work, and gaining inspiration. Method + Madness is the main event during Phoenix Design Week. It's a two-day design conference organized by AIGA Arizona for fellow designers in all fields, illustrators, writers, and UX professionals. Method + Madness brings together world-class speakers and local experts for two full days of actionable insights, hands-on education, and fire-fueling inspiration. GET YOUR TICKETS AT phxdw.com
Galvanize is a collection of modern, urban campuses where people can access the skills and network they need in-person or online to level up in tech. Our culture is shaped by first-time entrepreneurs and growing startups, to Fortune 1000 companies.
AIGA advances design as a professional craft, strategic advantage and vital cultural force. As the largest community of design advocates, we bring together practitioners, enthusiasts, and patrons to amplify the voice of design and create the vision for a collective future. We define global standards and ethical practices, guide design education, enhance professional development, and make powerful tools and resources accessible to all. Formed in 1989, the Arizona chapter serves the graphic design community and those in related fields within the state of Arizona, and augments the activities of the national AIGA. The Arizona chapter presents several popular and well-attended industry events, including Say Anything, web 101 and the FilmBar film series. Our chapter has increased its demographic reach in recent years, with especially strong representation in Tucson and southern Arizona. Our student membership, the lifeblood of our organization, is growing and highly engaged, providing a continuum of representation from designers just starting out through the most seasoned professionals. The mission of AIGA Arizona is to bring programming to the design community which helps to improve design ability, connect complementary disciplines, encourage social impact and promote community excellence.
Additional details
Parking details to be posted via social later this week … cannot wait to see you!
CMfamily — CMPHX he(art)s YOU!!!
Location
Hosted at Galvanize Phoenix
515 E Grant St Phoenix
Phoenix, Arizona United States 85004
When
–