Pangeran Siahaan
– Hosted at Conclave Wijaya
part of a series on Weird
About the speaker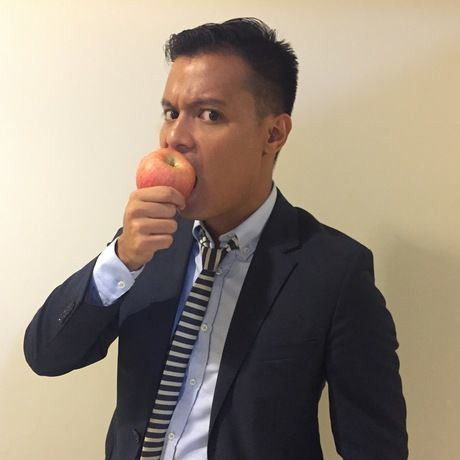 Pangeran Siahaan wears many creative hats but mainly known as a writer and TV presenter, based in Jakarta, Indonesia. His works mainly cover, but not limited to, football and politics. He worked for Press Associations as a local correspondent and went on to edit Super Soccer and Bolatotal. He was a regular contributor for The Jakarta Globe and Berita Satu. He now runs a column on Detik. In 2015, he joined Pandit Football and became a member of its board of directors.
Pangeran kickstarted his broadcasting career by becoming a commentator on French Ligue 1 on O Channel. He followed it up by being a Spanish La Liga pundit on Trans TV. He got his first anchor role at TVRI as Italian Serie A presenter. He had a brief stint as pundit for ESPN FC on NET. Right now he presents live broadcast and football programs on beIN SPORTS Indonesia.
His book, The Big Pang Theory, was published by a major national publisher, Elex Media, in 2014.
Outside football, Pangeran is known for his enthusiasm in politics and social activism. He co-created Provocative Proactive TV show, a satirical political talkshow, that was aired for 1,5 years on Metro TV, in which he also acted as its chief writer. He helped founding Ayo Vote, an independent movement to encourage young people to participate in general election.
He now runs Sinyal Sosial, a socio-political research organisation.
Local partners
Additional details
A square peg in a round hole. Pangeran used to think that he didn't fit anywhere until he realised that peculiarity is not something to be frowned upon. It helps him to go beyond conservative borders and limitations. After all, in times of massive uniformity, being a bit different could be revolutionary.
CreativeMornings Jakarta on Weird proudly invite all Jakarta's creative weirdos to join our peculiar breakfast lecture series this Friday!
Location
Hosted at Conclave Wijaya
Jl. Wijaya I No. 5C, Petogogan, Kebayoran Baru
Jakarta, DKI Jakarta Indonesia 12170
When
–