On Mystery Behind CreativeMornings Jakarta
– Hosted at Conclave Wijaya
part of a series on Mystery
About the speaker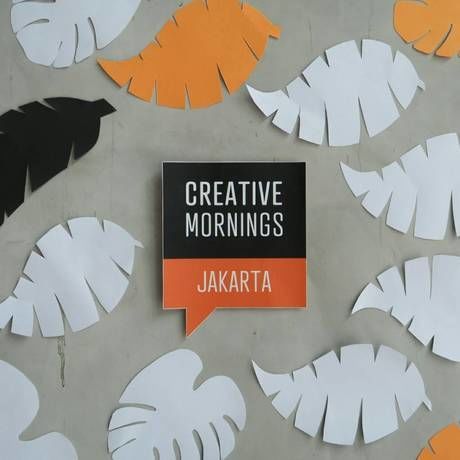 We are comforted by certainty and seek it frantically like a child that lost sight of their parents. But as the astrophysicist Marcelo Gleiser said in The Island of Knowledge, "We strive toward knowledge, always more knowledge, but must understand that we are, and will remain, surrounded by mystery."
By engaging with mystery the way we flip through a new book, we allow our lives to expand. Here in CreativeMornings Jakarta, expand, we will.
On our 3rd year of nurturing inclusive global creative community in the city, CreativeMornings Jakarta will present the backstage mystery behind the organization. Come and quench your curiosity, see what will happen in the CreativeMornings universe for 2017.
PS: Like the life itself, there will always be surprise.
Local partners
lingkaran is an educational community for creatives to develop skill and interest through knowledge sharing. We design non-formal learning experience focusing in personal development, creative skills, and entrepreneurship to help you respond the challenges of modern society.
The idea behind Conclave is simple: we want to build a place where independent creative entrepreneurs and professionals can gather, communicate and support one another. Jakarta is buzzing with creative energy but the lack of infrastructure often gets in the way. That's where we come in.
Rubrik Indonesia is a company that cares for Indonesia's human capital development. Founded in 2015, we believe that books must be in the center of our nation's lifestyle. We embarked on our voyage by creating an online library platform where fellow Indonesians can access and rent books that they like, with genre's ranging from Fiction, Non-Fiction, and Children Books.
Additional details
Please bring along your preloved book with a good condition!
Location
Hosted at Conclave Wijaya
Jl. Wijaya I No. 5C, Petogogan, Kebayoran Baru
Jakarta, DKI Jakarta Indonesia 12170
When
–