Olivier Balez
September 28, 8:30am - 10:00am CDT. Hosted at Nevermind
part of a series on Chaos
About the speaker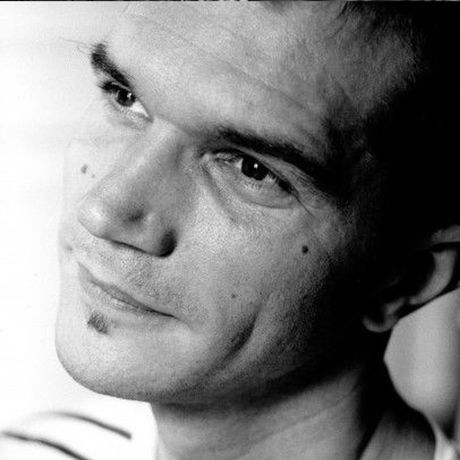 Olivier Balez es diseñador gráfico e ilustrador titulado de l'ecole Estienne en París, Francia.  Vivió en varios países (Irlanda, España, Australia) y después de 10 años en Santiago de Chile, hoy radica en Angoulême, Francia.
Se dedica a la ilustración para niños en publicaciones como: "Signes de voyages", editorial Thierry Magnier; "Wahid" para Albin Michel; "Il n'y a pas si longtemps" para la editorial Sarbacane y Amnesty internacional; y a la ilustración de novelas gráficas con colaboraciones prestigiosas: con Pierre Christin en "Robert Moses", y con Lewis Trondheim y Fabien Vehlmann en la serie "Infinity 8".
Entre muchas otras actividades, colabora regularmente con la prensa al nivel internacional (Le Monde, The New yorker, Liberation, entre otros), ha publicado dos libros con adaptaciones de las películas de Charles Chaplin y en Chile, lanzó una colección de relatos gráficos con la editorial Amanuta:  "Bajo el cielo de Atacama" con el guionista Pierre Christin y "Vivir un terremoto", en colectivo con varios artistas chilenos.
Ha recibido premios de Communication and arts para sus ilustraciones en 2014 y 2016, y su libro "Enfants d'ici, parents d'ailleurs" (editorial Gallimard) recibe el premio del libro documental en la feria de Montreuil de 2007 en París.
Local partners
AmableCafé es una barra de especialidad, punto de encuentro y centro creativo, ubicado en la Colonia Americana, en Guadalajara. Cafés del mundo y de México directos del productor.
El Consejo Promotor Innovación y Diseño trabaja por desarrollar los medios y escenarios necesarios para la incorporación de estas dos herramientas, la innovación y el diseño, a los procesos creativos y de desarrollo de las industrias jaliscienses.
Location
Hosted at Nevermind
Av. Unión #48 esquina Morelos, Colonia Ladrón de Guevara
Guadalajara, Jalisco Mexico 44600
When September 28, 2018
8:30am - 10:00am