Old is Beautiful
October 25, 8:30am - 10:00am WEST. Hosted at Beta-i
part of a series on Flow
About the speaker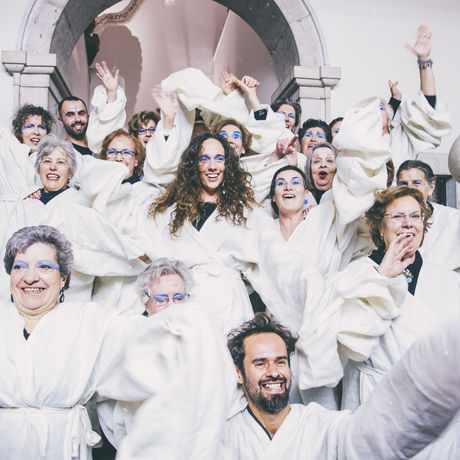 Susana António matches design with traditional knowledge and social innovation to raise impact in local communities' lives. Susana's moto is "Old is beautiful" and she wants people to rethink the way they see aging and the elderly. She has founded the 60+ creative hub A Avó veio Trabalhar (Grandma has come to work), together with Angelo Compota, and already has more than 70 grandmas. She has worked with several entities such as Fundação Calouste Gulbenkian, Câmara Municipal de Cascais, Câmara Municipal Lisboa, Chapitô, Experimenta Design, Santa Casa Misericórdia, Beta i, Centro Regional de Apoio ao Artesanato dos Açores, Thinkpublic Service Design Agency and several national and global Nonprofit Organizations. Susana has collaborated on many initiatives like Action For Age, Entregerações or UAW-United at Work, applying design creative tools to solve social problems, such as loneliness, senior isolation, immigrant citizens integration into our communities and unemployment. In 2013 she founded the NGO Fermenta which promotes the social and cultural empowerment of local communities and organizations, through responsible design. A Avó Veio Trabalhar is one of the examples of its developed practices.
A Avó Veio Trabalhar is a 60 + creative hub and it's an initiative of learning, sharing and empowerment that uses design and artisanal handicraft to increase the elderly's power of intervention in their communities. Because Old is the New Gold.
Local partners
Additional details
October's theme is Flow.
"Activate your flow and let it carry you where you need to go."
::
Beta-i Hub, our host for this month, is the best place for you to access the local startup community and foster your business. Since 2009, Beta-i has accelerated over 900 startups, has had over than 14k attendees participating in events and has worked with more than 5000 startups. On top of that, Beta-i's hub is located in the heart of the city, with easy access by subway. Here you may find a bustling hub and co-working space, with a brand new cafeteria.
::
Location
Hosted at Beta-i
Av. Duque de Loulé – 12A
Lisbon, Portugal 1050-090
When October 25, 2019
8:30am - 10:00am