Virtual
What are Virtual FieldTrips?
FieldTrips are meetups to interact, learn and collaborate in an effort to level-up your creative life. Built on top of our 20,000 monthly attendees at CreativeMornings talks, FieldTrips are community-organized events built on the spirit of generosity that has powered CreativeMornings events for the past 10 years.
Thanks for participating! We're lucky to have you.
Notes from a Regular Creative: 5 Things I've Learned from CM FieldTrips
October 14, 10:00am - 11:00am EDT.
About this FieldTrip
Do you ever feel really STUCK? Can you see your creative life or business in the distance but just can't figure out how to get there? Do you plan and feel busy, but get frustrated when nothing really moves forward?
I know EXACTLY what that feels like - because I'm going through it myself!
During lockdown, I've been on a journey, both personal and creative. I've watched a handful of brilliant FieldTrips and learned a lot from them. Each one helped me come unstuck and move forward in my creative business. And already I'm starting to see positive, tangible changes in my business, and myself.
The five sections we will talk about are: - You Don't Have to Get it Right First Time - Get Good at Writing and Planning - Perfectionism and Overthinking Take Up Space in Your Brain - You Already Have the Answers - You've Just Got to Find Them - Self-Belief is the Absolute Foundation of Your Creative Business
In each section, I'll share what I learned from each FieldTrip and how that became part of my story, and helped me move forward. I'll also share five action points that you can take away and try within your own creative practice.
I don't have a massive following or big fancy clients, but I know what it's like to be a regular creative in a big industry, and I hope that some of my experiences will resonate and help in even the littlest of ways!
About your Host I'm Laura and I'm an independent designer, illustrator and business owner living in Glasgow, Scotland. I have just embarked on my second foray into self-employment, after getting freaked out and jumping ship the first time! I offer graphic design and branding services to corporate clients, while also running an Etsy shop selling cards, prints and paper goods (this is the part I like most!) I love writing and talking about creativity and creative process, and you can find some of my thoughts over at www.laurabellestudio.co.uk
Organizer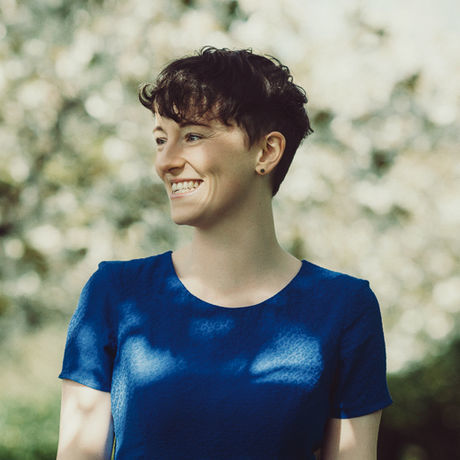 Laura Hurst
Hosted at This is a virtual event, you will receive a link to attend in your registration email
When October 14, 2020
10:00am - 11:00am