Noreen Loh aka. Miun
August 12, 8:00am - 9:30am +08. Hosted at Singapore Art Museum
part of a series on Weird
About the speaker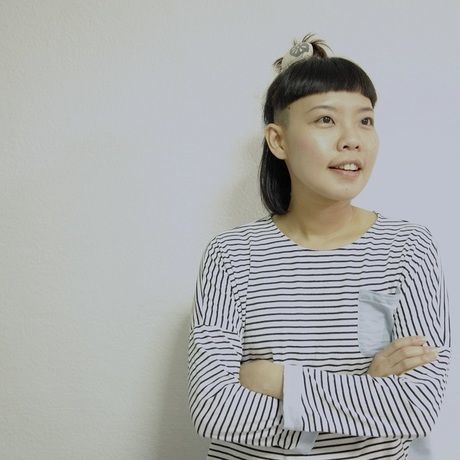 A Malaysian born artist, Miun expresses the norm in her own language and is known for her creativity, experimental spirits and unpretentious works.
Miun has explored different medium including flowers, which gained recognition with her participation in the International Annual of Floral Art 2010/2011 Publication. Faces, yet another project of hers, was featured in Hands On: Interactive Design in Print (2012) along with artists worldwide.
Followed after in 2013, Beneath the Surface surfaced as a series of interactive conceptual artwork incorporating Impossible Film as the main medium. The out of the ordinary project has since toured and illuminated the imaginations of many in Hong Kong, Taiwan, Prague, Melbourne and Singapore.
Miun has proudly collaborated with renowned brand, Leica. Sixth Sense – an assemblage of handcrafted collage boxes, was exhibited locally and also at the world's largest photographic and imaging trade fair, Photokina 2014.
Yet another collaboration, "The Marriage", is a series of flora sculptures installation handcrafted with Lamitak's imitation wood to mirror its origins and demonstrate its versatility. First showcased at Singapural's Project X exhibition, The Marriage has hence been featured in many publications like Singapore Architect, Home & Decor, Square Rooms, Female, etc.
Following the success of The Marriage, her latest solo exhibition with K+ "The Marriage II" – another collection of decidedly fantastical mixed media floral sculptures, has received unanimous acclaim and wide exposure.
Now based in Singapore, Miun enjoys living in the cosmopolitan city which inspires a new way of introspection into our modern world. In her free time, you'll find Miun illustrating, dabbling in photography and consistently exploring new ideas.
Local partners
Savvy is a privately owned, boutique recruitment consultancy specialising in identifying high-calibre creative talent & introducing them to reputable businesses across the Globe for Permanent, Contract and Freelance placements. Our clients, both agency and client side, range from start-ups to world-renowned organisations.
Areas of Expertise: Digital Design, Graphic Design, Interior Design, Architecture, Fashion Design, Broadcasting, Client-services, Project Management, Production, Development and more.
The Singapore Art Museum advocates and presents contemporary art practices of Singapore and the Southeast Asian region. Housed in a restored 19th Century mission school, SAM has amassed one of the world's largest public collections of modern and contemporary Southeast Asian artworks.
CreativeMornings / Singapore is lucky to have Fluttersound as our AV partner, they have been a firm supporter of the event and have recorded and edited most of our speaker videos since 2013.
Fluttersound is an audio & video production studio with a recording and post-production facility to meet the challenging demands of high-definition broadcast, television, social media and cinema.
Through making of music, videos, films and digital media, we allow businesses, marketers, advertisers and individuals to explore fresh, engaging ideas, and convey them creatively through sound and moving picture to reach customers.
Services Offered: Audio Production, Video Production & Post-production
Location
Hosted at Singapore Art Museum
71 Bras Basah Road
Singapore, Singapore Singapore 189555
When August 12, 2016
8:00am - 9:30am