Nick & Erin Potter
February 28, 8:30am - 10:00am CST. Hosted at Pressed
part of a series on Invest
About the speaker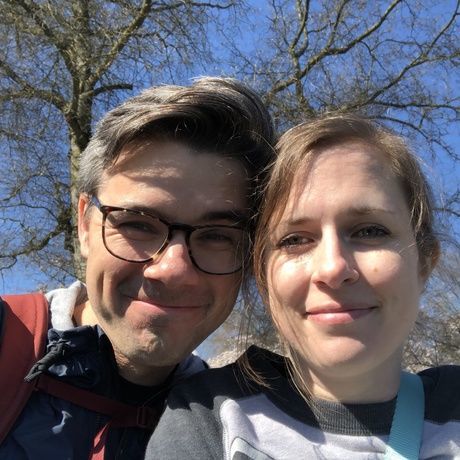 Erin and Nick Potter are the creators of Potter Press where they bring music and print together to create visual representations of song. Nick and Erin have collaborated since they first met at their Utah high school and describe it as "the natural flow of their relationship" to bring art and music together. The Potters have run a music blog and they created posters for bands such as Vampire Weekend, the Black Keys, and Animal Collective. In October of 2019, the duo exhibited a series of experimental portraits titled Static Gifs for Broken Musicians at Resident Arts. Their latest work combines text and portraits of experimental musicians portrayed as a four frame comic. Erin and Nick's investment in the others creative process produces colorful, evocative work that slows a viewer to place themselves within the narrative of sound and word.
Local partners
Camacho Coffee is on a mission! We are gung-ho about working together to give back to the amazing community where we live and grew up.
We all know how important it is to start your day off right. For many of us this involves a fresh cup of coffee. But what if drinking your morning coffee could also help support your community? Camacho Coffee is making that happen!
For every ounce of coffee sold, Camacho Coffee gives back 10% of their gross profits to a charitable/non-profit organization in our community.
Additional details
In an effort to be a sustainable organization, we ask that all attendees BYOM (bring your own mug) for coffee. We'll have a fun mug library to select from should you forget :)
Location
Hosted at Pressed
803 E Walnut St
Columbia, Missouri United States 65201
When February 28, 2020
8:30am - 10:00am